Norfolk Island was part of Australian territory, but had been granted limited self-government until July 2016. The island's unspoiled nature and beautiful scenery attracts more than 20,000 visitors each year. At first glance, it may be hard to believe it was ever a penal colony. Despite being featured in the classic film, "Mutiny on the Bounty", Norfolk Island isn't that well known in Japan. So, we set off to explore what this beautiful island has to offer. The ccTLD for Norfolk Island is ".nf".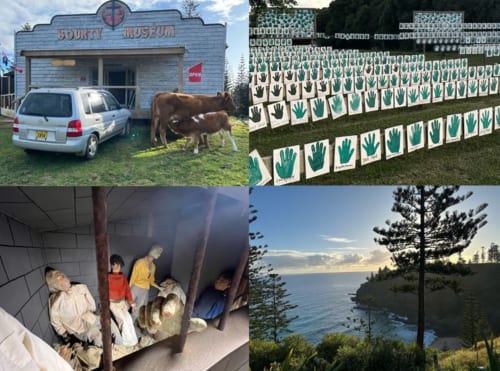 ♦Where is Norfolk Island?
The island lies east of Australia at latitude 29°02 South and longitude 167°57 East. It is situated between Australia, New Caledonia and New Zealand. In 1774, Captain James Cook sighted and landed on Norfolk Island, naming it after the Duke of Norfolk. The island has an area of 34.6 km2 and a population of 2,210 (as of 2014). The currency used is the Australian Dollar (AUD). Norfolk is also the name of a city in southeastern Virginia and a county of eastern England.
* As of June 2023
= Table of Contents =
---
◆Norfolk Pine – Another Kind of Christmas Tree
The Norfolk pine is a native evergreen tree that has become the local icon. It's even depicted on the flag.
After paying the admission fee, the museum staff will give you a brief introduction to the museum. They also showed us the Pitcairn Islands flag and told us that descendants of the Bounty mutineers moved here from the Pitcairn Islands in 1856 and became primary residents of Norfolk Island from that time onwards.
・The Olive Cafe
We had breakfast at The Olive Cafe.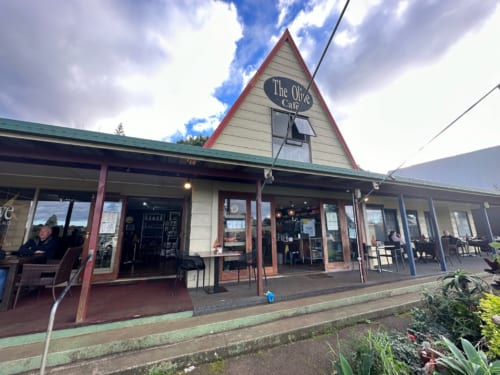 As soon as you enter, you'll notice the Specials of the Day.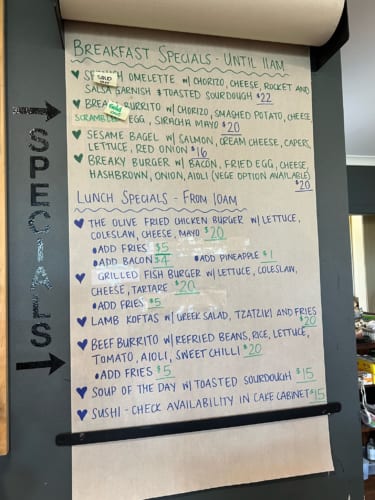 It was empty when we first arrived, but it was soon filled with locals and tourists.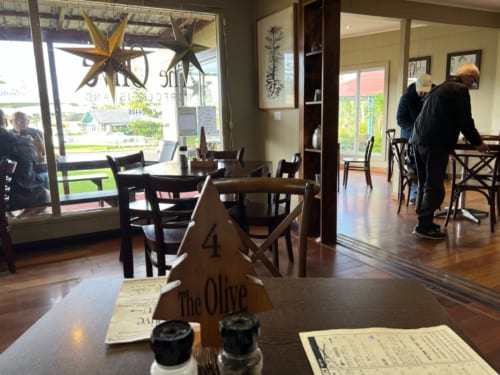 A corner selling miscellaneous goods.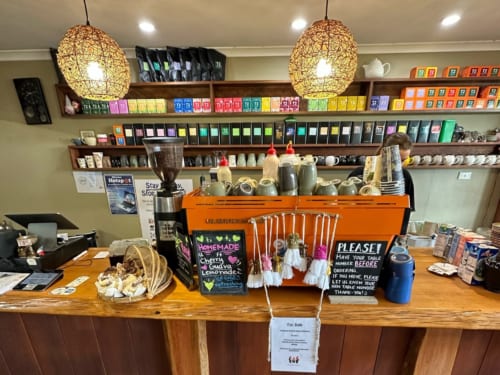 It's a very stylish cafe.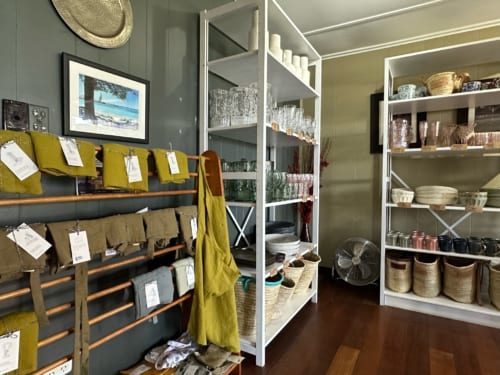 Nice big portions, too.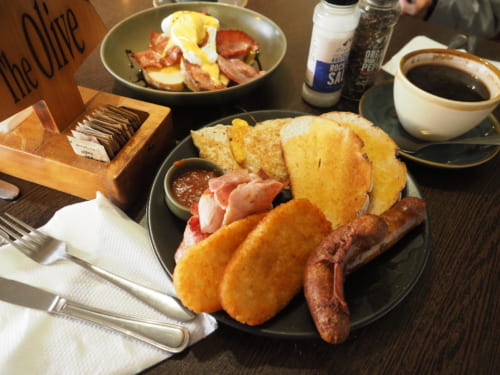 Latte art.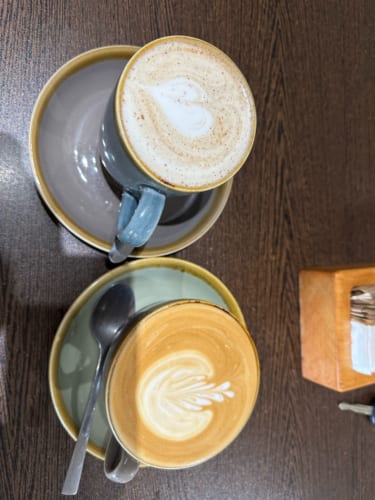 You can read The Norfolk Islander if you'd like.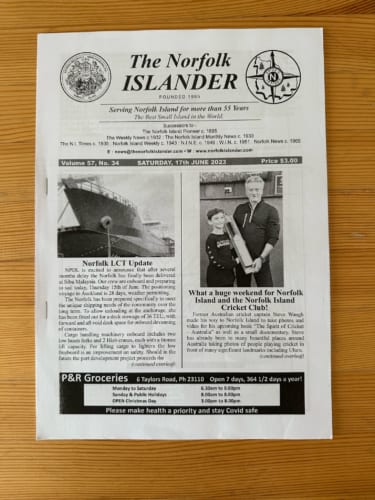 It includes the puzzle game, sudoku.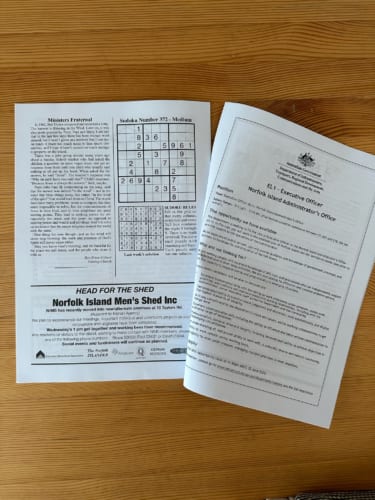 ・Hilli restaurant cafe
Hilli Restaurant & Cafe is relatively new and includes an art gallery and some other facilities.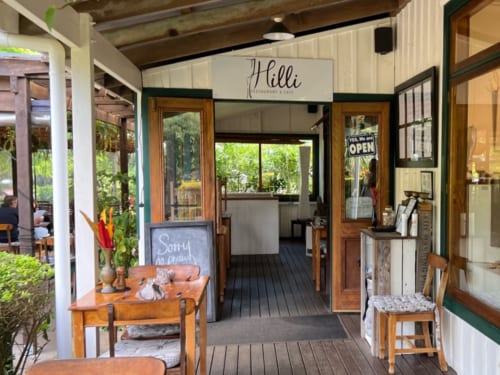 Everything looks so good on the lunch menu that we had a hard time choosing.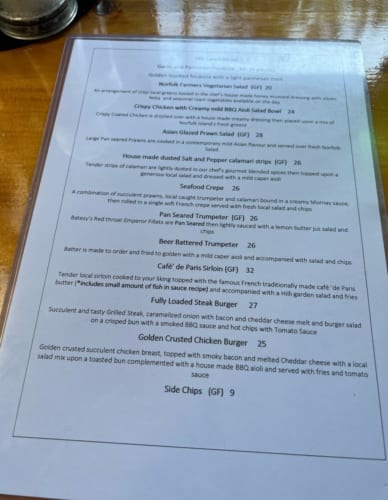 In the end, we ordered the lunch plate.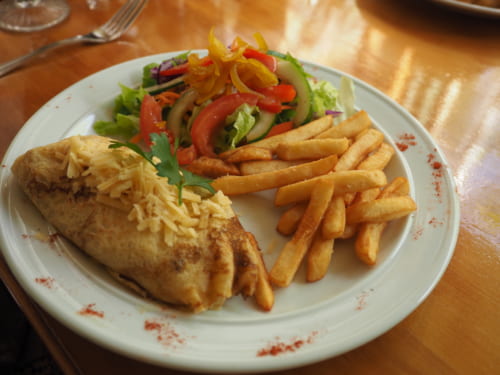 The hamburger was thick and juicy. The word "Hilli" is the Norfuk word for sleepy or lazy. In other words, it's a cafe-restaurant where you can relax and eat until you're full and maybe a bit sleepy. Our experience was exactly as the name suggests.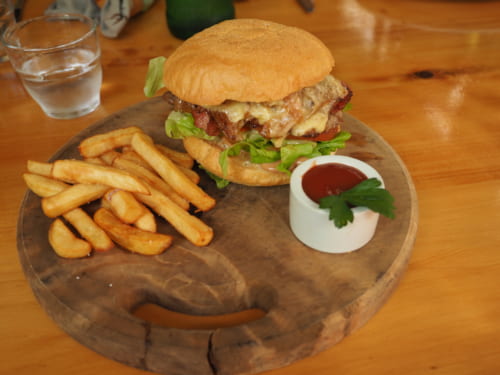 ---
◆Hiking to Beautiful Secret Beach
At Anson Bay, there is a beach that is a well-kept secret. We didn't realize until we arrived there, but the beach is actually under the cliffs. You can only get there on foot. There's not long until sunset so we'd better get going.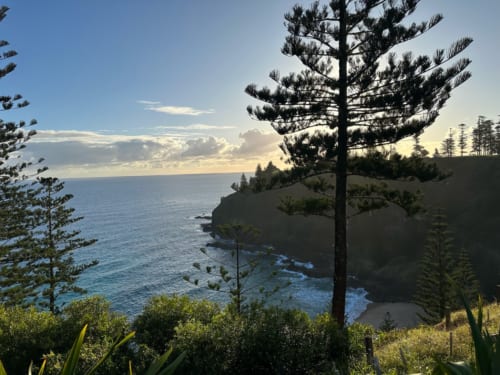 We follow the signs as we go down.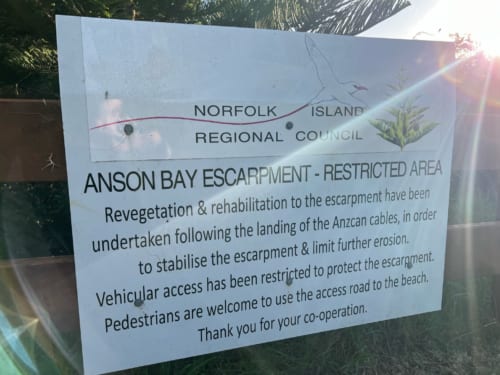 The path twists and turns so it's not such a steep decent. It's relatively easy. The walk back up is probably going to be tough, but we try not to think about it for now.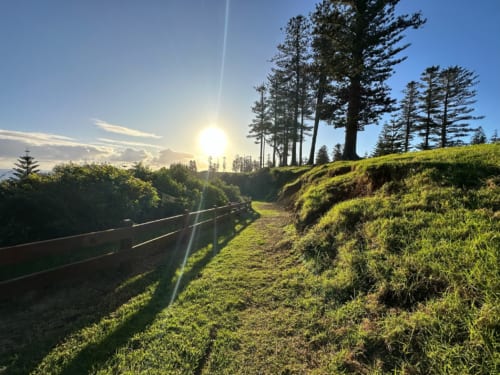 The path is closed beyond this point due to a land slip. We keep going, using a different route that has a slight incline.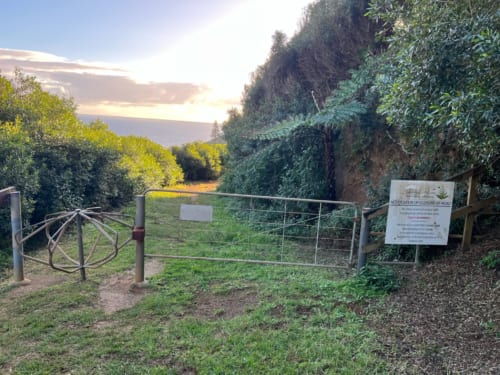 The path travels along the bare hillside.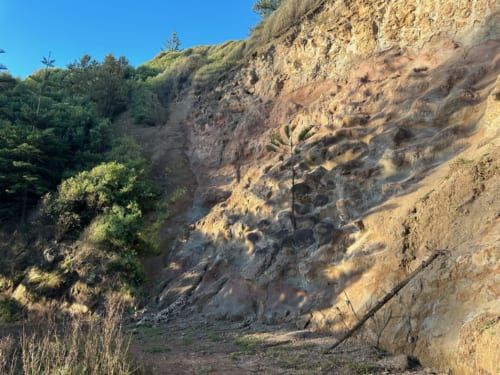 We're getting closer to the beach now. But it's still some distance away.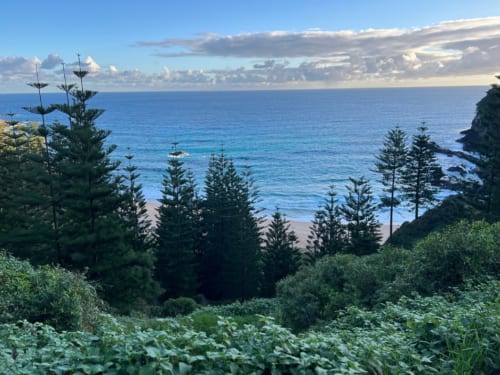 We stop and take a break on this bench.
Finally, we reach the beach! It's the perfect spot to watch the sun set so it's become a popular tourist spot on the island. But today, there was nobody but us.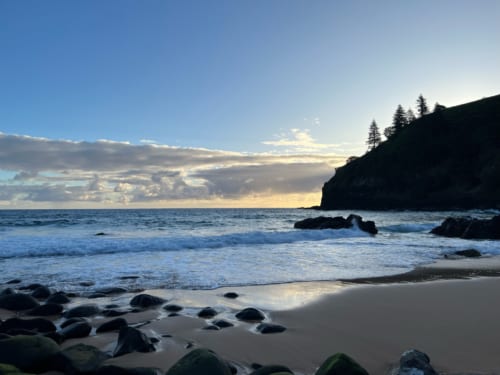 ---
◆Sea of Green Handprints & Miscellaneous Norfolk Island Information
We stayed at Aloha Apartments, which is long-term accommodation with kitchens and other facilities. The kitchen is equipped with all the dishes and utensils you could ever need. A lot of accommodation is like this on the island.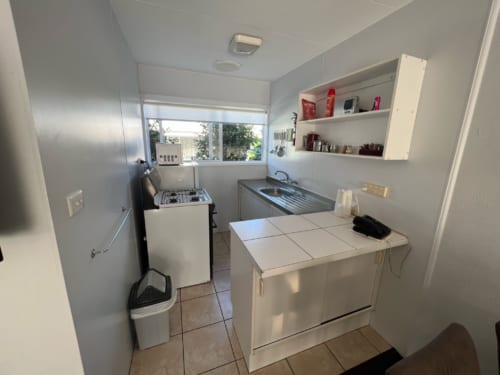 Living room.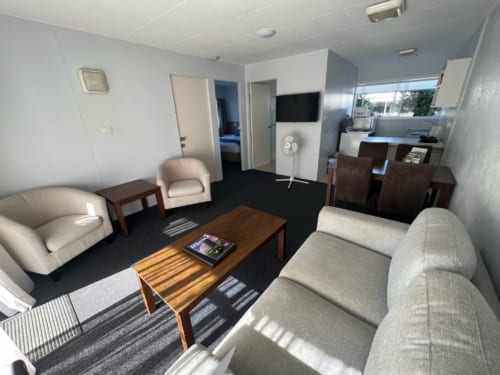 Bedroom. There's no air-conditioning unit, same as the living room.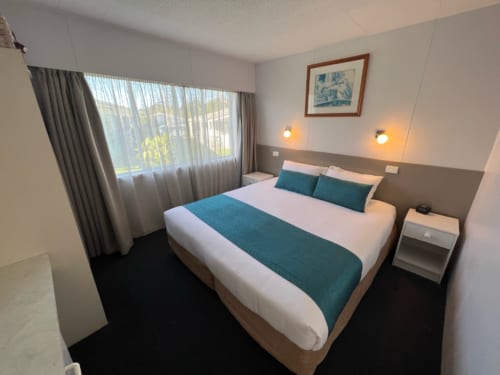 Why not? According to information provided, air-conditioning is not permitted on Norfolk Island. The average maximum temperature in February, the hottest month on the island, is 25°C, and the average minimum temperature in August, the coldest month, is 15°C. It certainly seems possible to live here without a/c. We fell asleep with the window open and ended up getting really cold!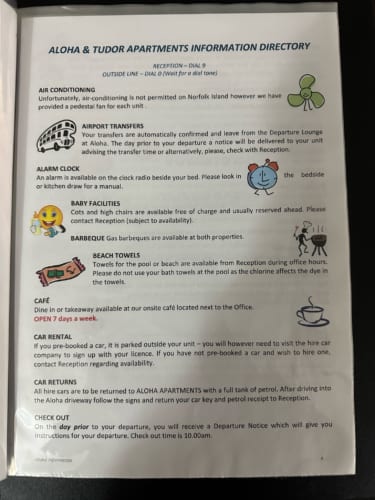 While strolling the streets of Kingston, we came across a live jazz band.
On this trip we decided to rent a car. Arrangements can be made through 'Aloha Rent-a-Car', an affiliate of Aloha Apartments, where we are staying. An international driver's license isn't needed as they accept Japanese licenses.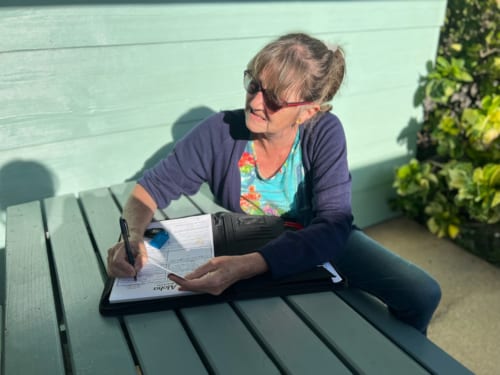 You will be able to choose where you want to return the car. We decided to return the car at the airport carpark. Helpfully, each Aloha Apartment comes with its own parking space.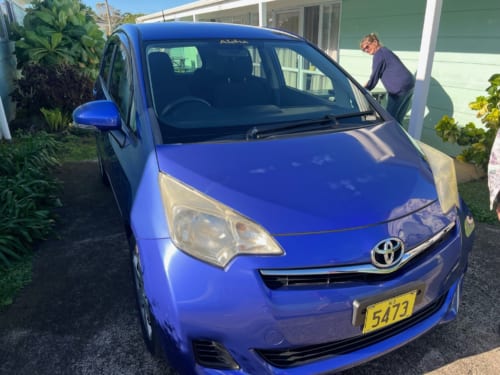 You'll need to be careful of cows while driving. We saw a car waiting for a cow to cross the street.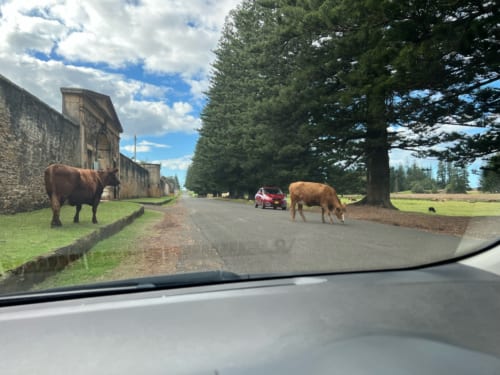 Some buildings have cattle grids to prevent cows from entering.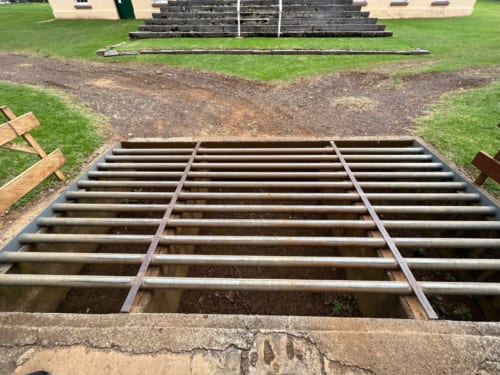 Cattle roam freely on the island. Cars drive on the left side of the road, the same as in Japan. If you ever find yourself having to drive around Norfolk Island, just be sure to take it easy.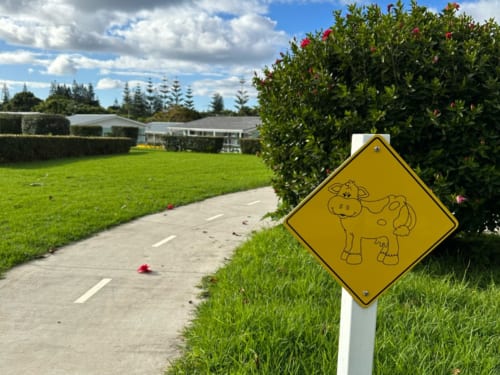 Near the Norfolk Shopping mall, we saw a large number of handprints. There were so many!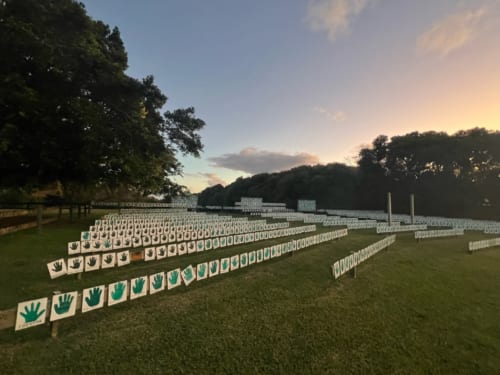 If you look closely, you'll see there is a name written with each green handprint. What does it mean?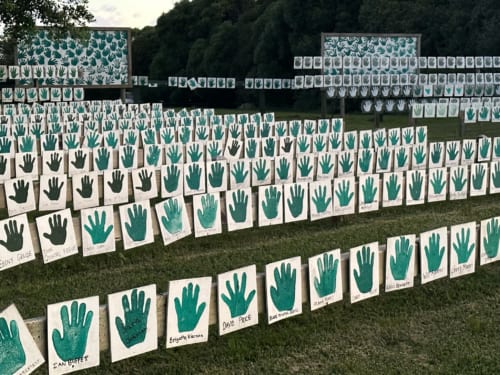 It's a display for "Hands Up for Democracy", a group of residents fighting against Australian rule and calling for a return to self-rule.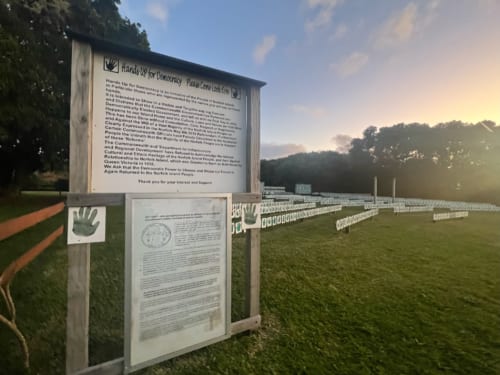 ---
 ◆Finding ".nf" Around Town
Unfortunately, we didn't see ".nf" at many places around town. A company run by local artists who design jewelry and other items. Their e-mail address uses ".nf".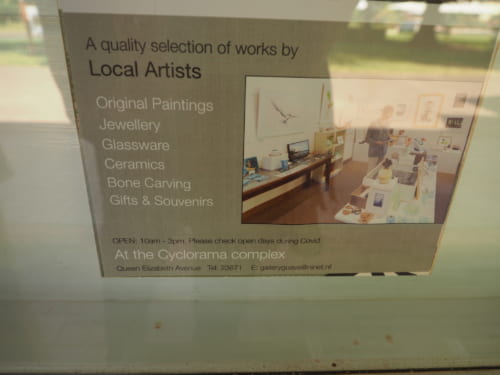 Company van for a local bakery.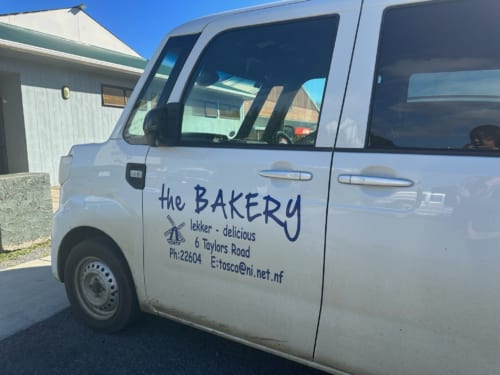 ---
◆How to Purchase a SIM & Test the Internet Speed
SIM cards from mainland Australia cannot be used on Norfolk Island, so you will need to purchase one locally. There is just one telecommunication carrier, Norfolk Telecom. We popped in to Norfolk Telecom (close to 9 New Cascade Rd), which we had looked up beforehand, but found they had relocated to the Bicentennial Complex, near the information center.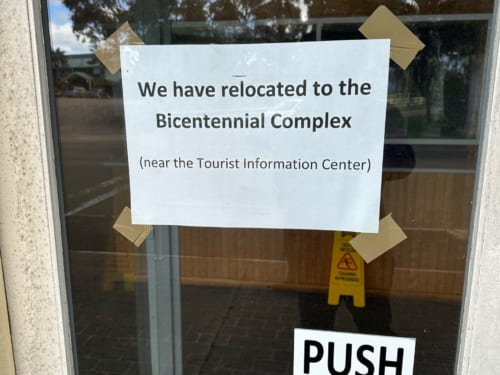 We head to the tourist information center. We can't see anywhere that looks like Norfolk Telecom. We decide to check out the green building, and as it happens, it's where Norfolk Telecom has relocated to.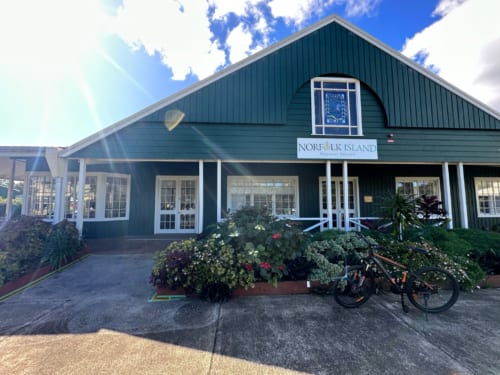 There is only one SIM card plan for travelers. That keeps things simple. It cost $30 AUD (Aprox. 2,820 JPY), $10 AUD (aprox 940 JPY) of which goes towards the SIM card. It gives you 2GB, valid for 21 days.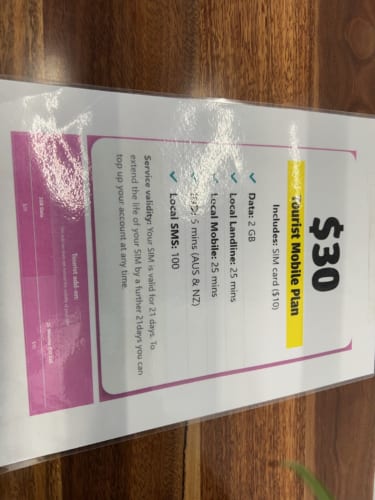 A measurement we took near the information center showed 6.2 Mbps.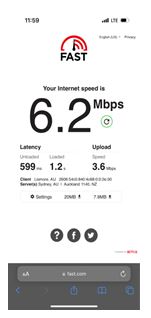 ---
■List of Places Visited
■For access to Norfolk Island here
■For ".nf" domain details

 here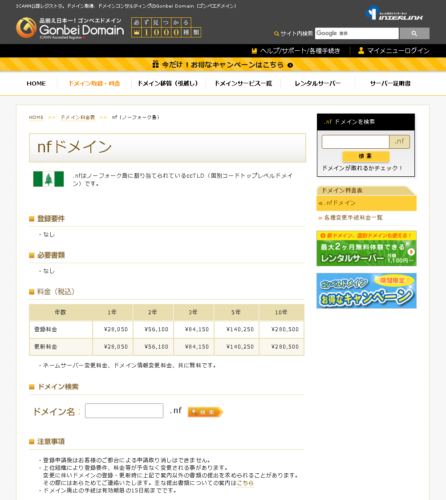 ■For ".com.nf" domain details

here
■For ".info.nf" domain details

here
■For ".net.nf" domain details

 here
■For ".web.nr" domain details

here