The world's largest beetle, the Hercules beetle, lives in Guadeloupe and Dominica. The name comes from the hero of Greek mythology "Hercules". A beetle bigger than 160mm is highly prized and hard to find, fetching prices upwards of 100,000 yen (approx. 950 USD). We went to Guadeloupe to search for this king among beetles. The ccTLD (country code top level domain) for Guadeloupe is ".gp".
* This fact-finding mission was undertaken in early February, 2020.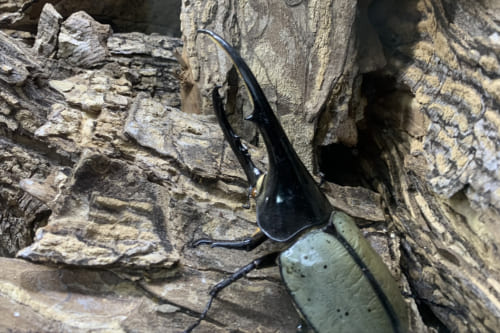 ◆Where is Guadeloupe?
Guadeloupe is an archipelago in the Caribbean Sea consisting of Grande-Terre Island, Marie-Galante Island and Basse-Terre Island etc. Like Martinique, Guadeloupe is an overseas region of France. This means that residents of Guadeloupe are French citizens. The main language is French and the currency is the Euro.
= Table of Contents =
---
◆The French Hawaii
There are no direct flights from Japan to Guadeloupe. You can go via the United States, Canada, France, etc. We went from Canada, via Antigua and Barbuda.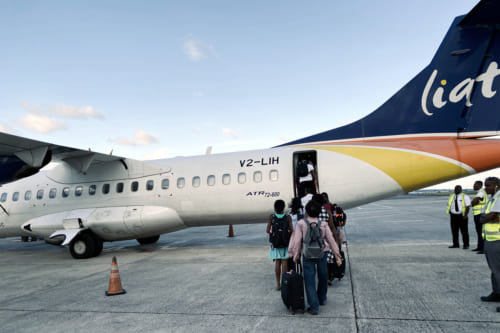 From Antigua and Barbuda, it took about 30mins on a Liat Airlines flight. We arrived at Pointe-à-Pitre International Airport on Grande-Terre Island, Guadeloupe. The official website for the airport uses the ".fr" domain, since it is an overseas region of France.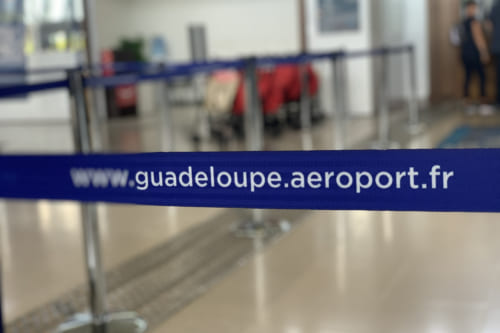 Taking a taxi from the airport to the hotel, the Karibea Beach Hotel, cost 40 Euros.
It was about 20 minutes drive.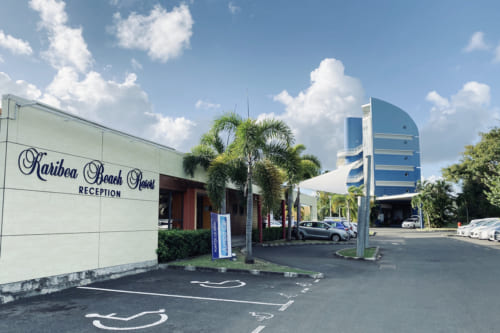 Many flyers of the sort usually found in hotels. Lots of information on leisure activities. Guadeloupe is like the Hawaiian beach resort for French people.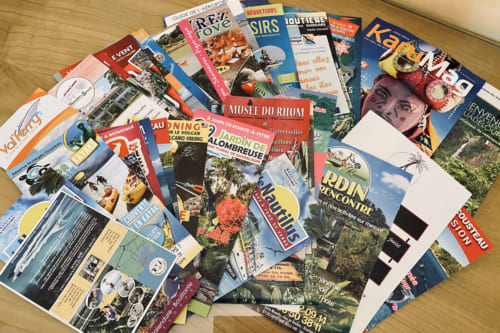 The room is very comfortable. The shower dispenses proper hot water. On the Domain Island Tour,
we have been known to stay in places, like American Samoa, where there was no working hot water in the bathroom.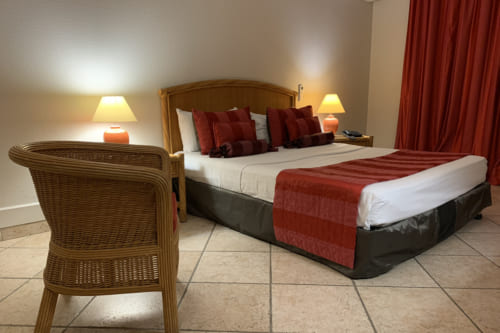 The cats that hang out by the breakfast area are accustomed to people.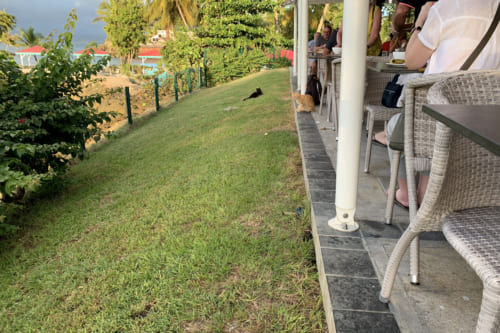 This is the view from the hotel. I want to just hang out and eat good food, and not do a thing.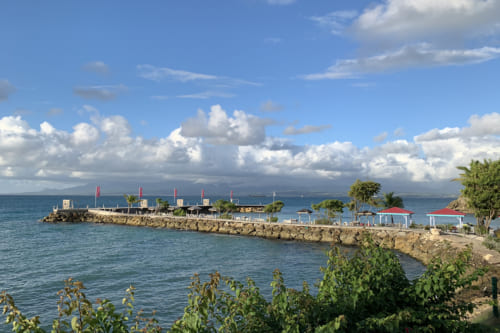 But we have a mission here, to find the Hercules beetle. I asked the staff in the hotel: "Where can I see a Hercules beetle?" And they said "Eh? What's a Hercules beetle?" Never heard of it." Even though it's the largest beetle in the world, there are many people that are not interested in insects, so I guess its not surprising that they've never heard of it.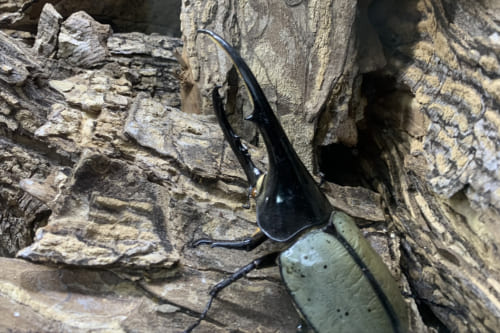 ---
◆Shrimp Tempura that Turns Out to be Fried Shrimp
Our motto on the Domain Island Tour is to "Eat Japanese food wherever we go". This time, we had dinner at a Japanese restaurant called "YOSHI". Perhaps the owner of this restaurant immigrated from Japan to Guadeloupe because of the charming Hercules beetle. "YOSHI" is a popular restaurant with 3 shops in Guadeloupe.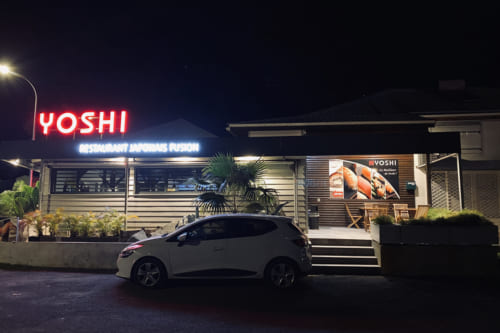 We select what to eat from menus filled with pictures of hostess-like young ladies. Will a lovely young lady like one of these come to take our order?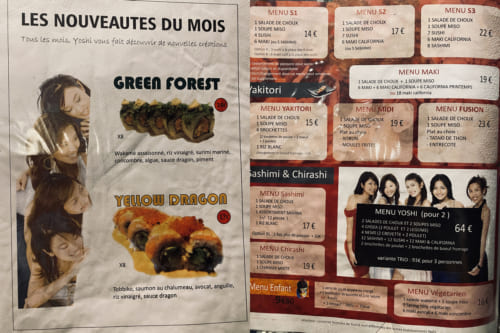 Contrary to expectation, a young man came to take our order. Taking a look around the restaurant, we don't see any Japanese staff.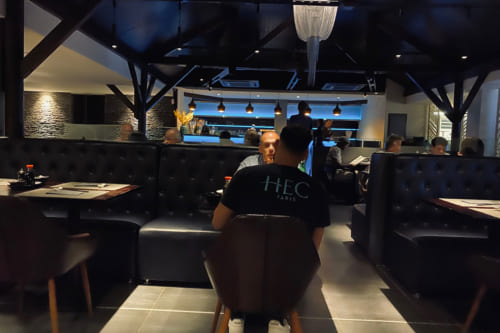 We ordered sushi, shrimp tempura and green tea. Getting ready for the sushi to come, I picked up the Kikkoman bottle and poured a little soy sauce into a dish, finding to my surprise it was sweet sauce, not soy sauce. The soy sauce appears to be in a bottle for sweet sauce. They have things reversed.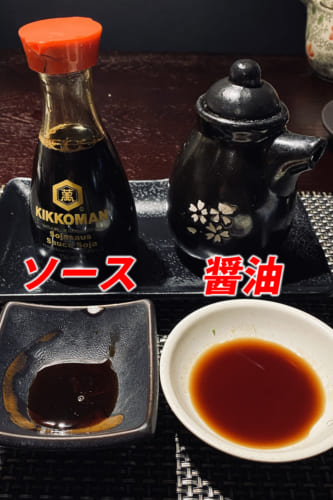 And the green tea I ordered was actually mint tea. Only an overseas region, but obviously, still France. Very fashionable. And the price is 4 Euros.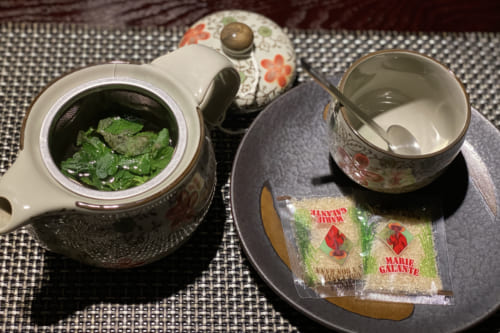 Is this Shrimp Tempura? Its 8.5 Euros. I ordered shrimp tempura. Is this… supposed to be shrimp tempura…? From a Japanese point of view, it is most definitely deep-fried shrimp, not Shrimp tempura. But, I decided not to worry about it. The sauce was a bit sweet, like the sauce for Mitarashi Dango, but very good.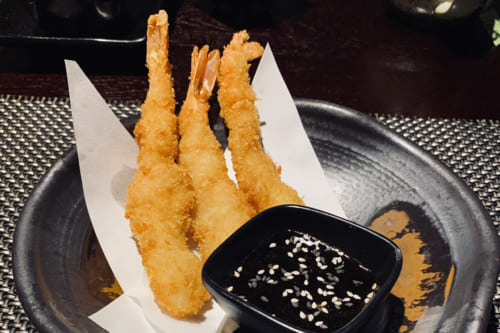 Next, the "Yoshi rolls" arrive. 18 Euros. This is a sushi roll made with salmon, avocado, imitation crab, deep-fried shrimp (not shrimp tempura), and cheese. The sushi is wrapped in Kinshitamago (thinly shredded egg omelet). It was like a very deluxe version of a California roll and so good!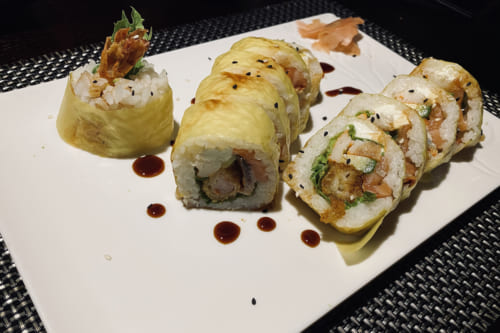 The "Le Nid d' oiseau", this looks like okonomiyaki but is also a kind of sushi. 18 Euros. Since this was marked on the menu with a pencil for some reason, I decided to order it. It has a crispy texture with salmon, cheese and imitation crab, but it might be considered a sweet dish. The taste is like okonomiyaki. The items on this menu were like nothing I've ever seen in Japan, but they tasted like they might become popular in Japan.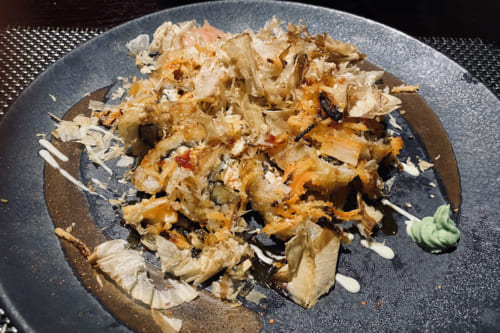 As we left the restaurant, I asked the staff again about the Hercules beetle, but he also said he'd never heard of it. I'm feeling a little worried about this, but we'll go back to the hotel and prepare for tomorrow's search for the Hercules beetle.
---
◆Crayfish Falls Without Any Crayfish
The next day we chartered a taxi for the sole purpose of searching for Hercules beetle. It cost is 160 Euros for 5 hours. I asked the driver in English to take us to a place where we could see the Hercules beetle, but he could only understand French, so I showed a photograph of the Hercules beetle and tried to explain again. But he also seemed completely clueless as to what it was…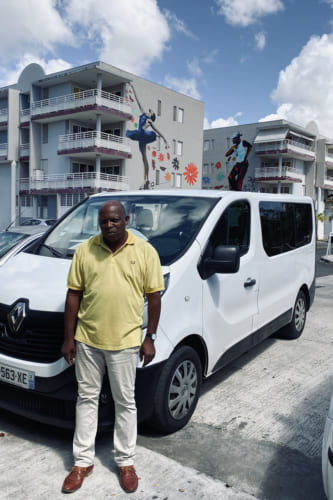 I found this reaction increasingly strange so I did an internet search and discovered the reason behind it all. In Guadeloupe, the Hercules beetle is only found on the island of Basse-Terre. We were on the island of Grande-Terre, which has no king of the beetles in residence. I asked the driver to drive to the Guadeloupe Zoo on Basse-Terre Island. There are insects in this zoo. This makes it clear why the hotel and restaurant staff on Grande-Terre Island didn't know about the beetle. On our way to the zoo, we enjoy the view of the sugarcane fields.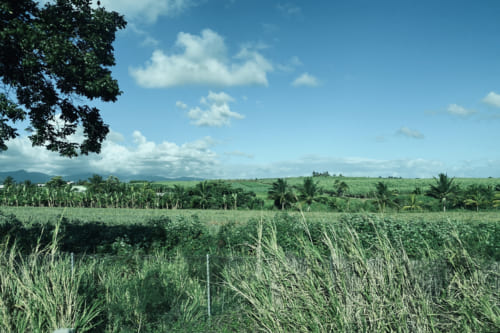 Along the way, I found a sign for a waterfall called the "Cascade aux Ecrevisses" (Crayfish Falls). We decided to stop and take a look. This is a protected area in the center of Basse-Terre Island.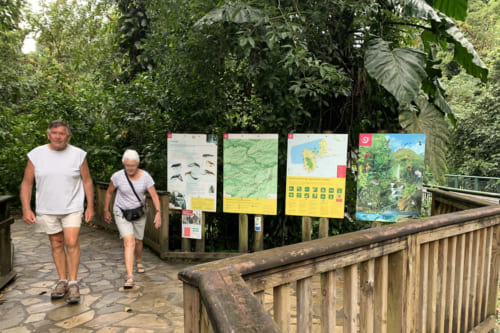 At the entrance, there's a map of the area with information about the flora and fauna that can be found there. Called "Crayfish Falls", it seems there are a variety of crayfish here.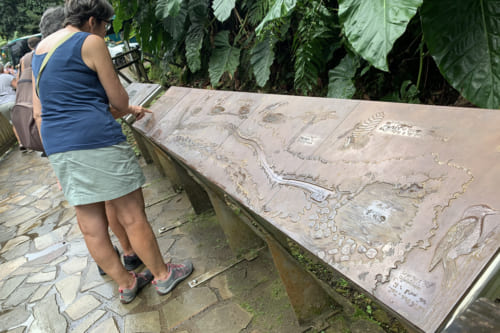 Taking a closer look, we see that the Hercules beetle is on the information board! !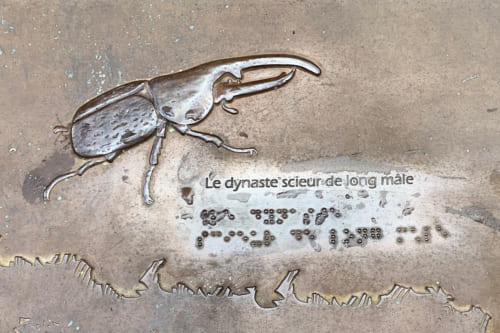 Now pretty excited, we set off with high expectations for the forested area. The path is well maintained and easy to walk.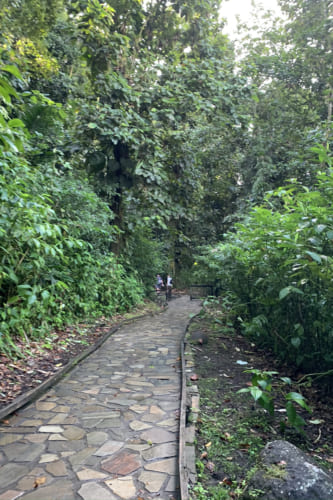 We keep our eyes peeled for any signs of beetles.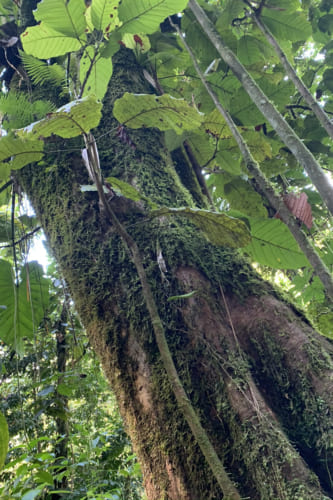 There are none…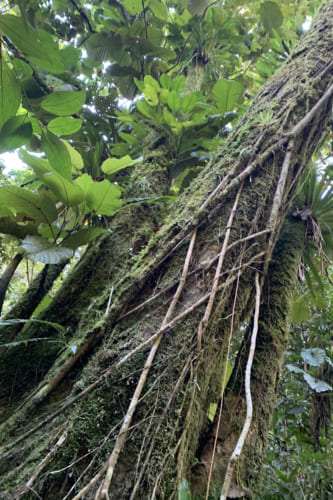 Finally, we arrive at the waterfall.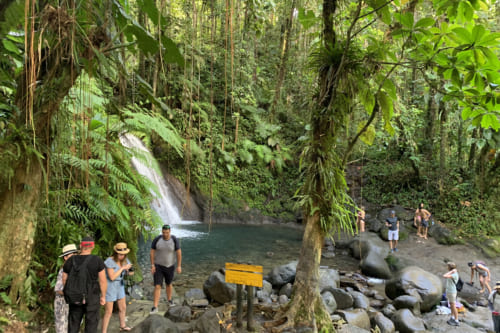 Called Crayfish Falls because of the many crayfish that used to live here, sadly it seems most have disappeared. So, no crayfish at Crayfish Falls. I searched for the Hercules beetle about an hour, but unfortunately, I couldn't find one.
---
◆The Search for the Hercules Beetle and the Shocking Outcome
We arrived at Guadeloupe Zoo. Located on the edge of the Guadeloupe National Park (Parc national de la Guadeloupe), this zoo features a vast natural rainforest with about 450 animals from 85 different species of reptiles, birds, and mammals from the West Indies and the Guyana region, including the spider monkey, racoons, iguanas, birds (such as parrots) etc. Admission is 14.5 Euros.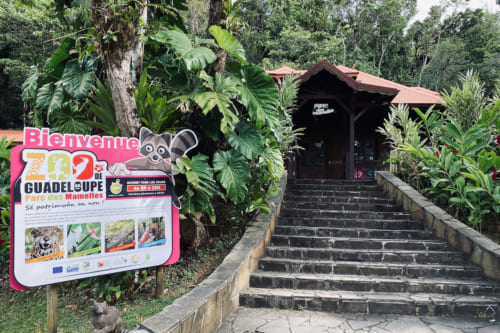 Crossing a suspension bridge 20 meters up. Not a little thrilling, it was dead scary!
Finally, we arrive at the insect museum.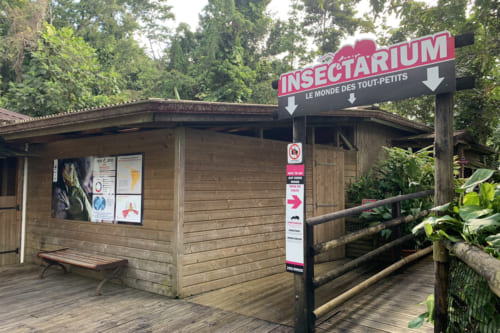 The long-sought after Hercules beetle! They are not a wild ones in nature, but still amazing and so exciting to see!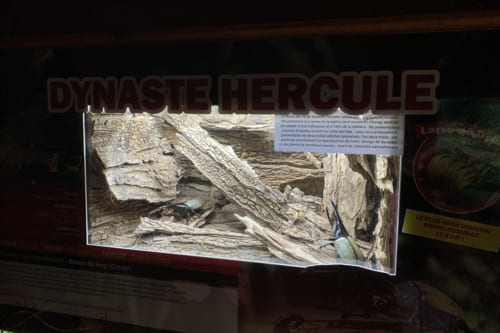 Wow so big! They don't move at all. But I feel the power through the glass.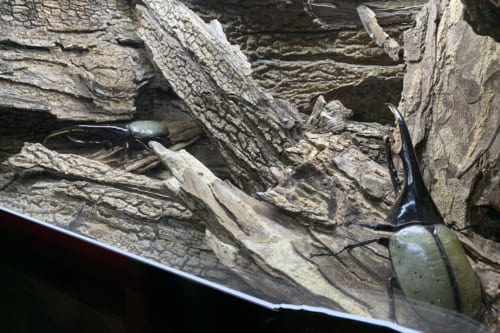 I spend several minutes taking pictures. They still don't move.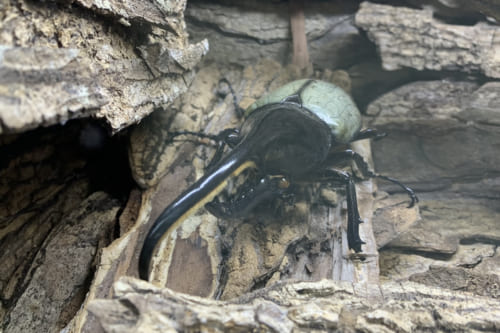 I started to wonder, so I asked the staff why they aren't moving.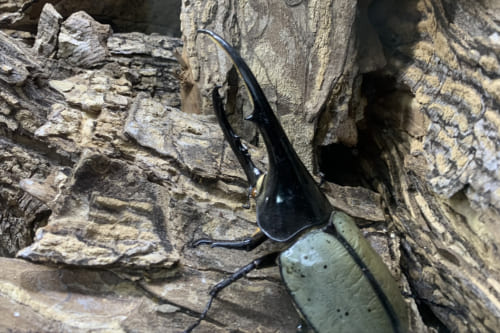 He said "These are just specimens". The Hercules beetle in nature is extinct and there are none in Guadeloupe… Currently the insect is designated as protected and its collection and removal from the island is prohibited. Therefore, the Hercules beetles that are for sale in Japan are all bred by humans.
Thanks to the zoo keepers Henry (left) and Dominique (right) for telling me all this info.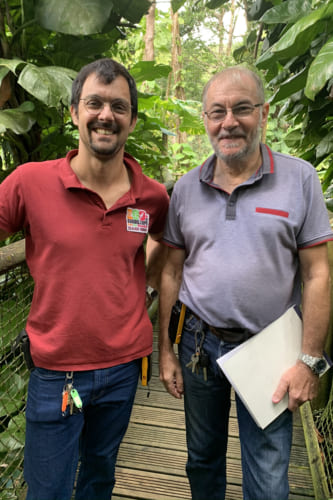 Weighed down by this sad reality, we stop by the zoo souvenir shop.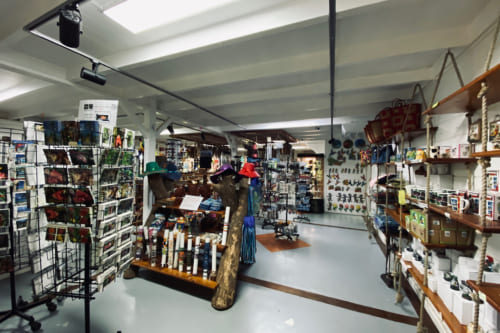 I took a look for souvenirs related to the Hercules beetle, like key chains, stuffed toys, towels etc. but they don't have anything. A souvenir shop in Japan would definitely have something… An illustrated encyclopedia of insects has only one page for the Hercules beetle.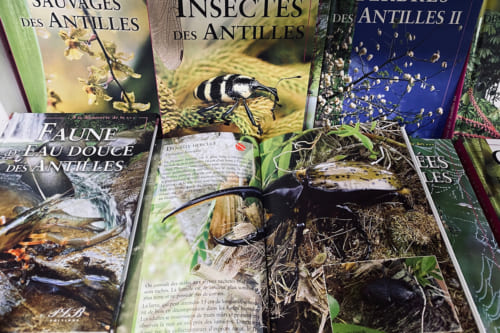 I found a postcard. I guess the Hercules beetle is just not that popular on Guadeloupe? I bought the postcard and exited the zoo.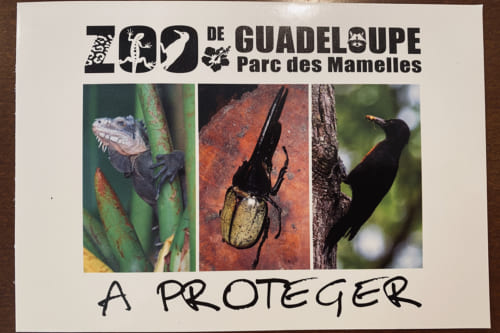 By the way, when I played Pokémon Go in Guadeloupe, there was a Hercules beetle character exclusive to the region. No Hercules beetle, but there's a Pokémon-Go Hercules.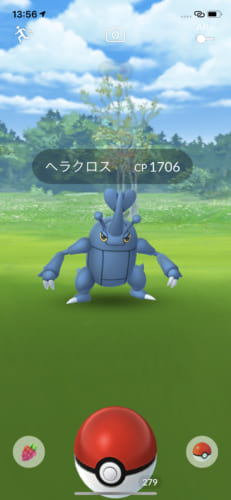 ---
◆The ".gp" Domain and Interesting Things Around Guadeloupe
The huge French supermarket "Carrefour".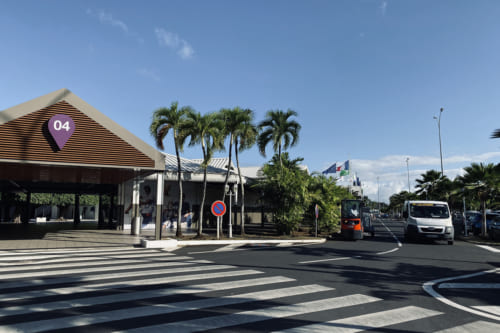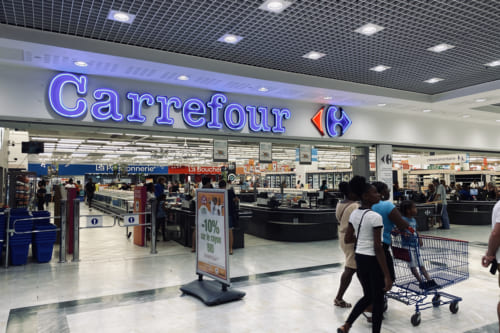 It's so vast. It has everything.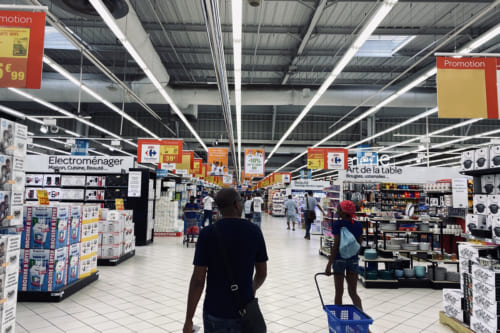 Even a McDonald's. But there's no yellow "M" symbol.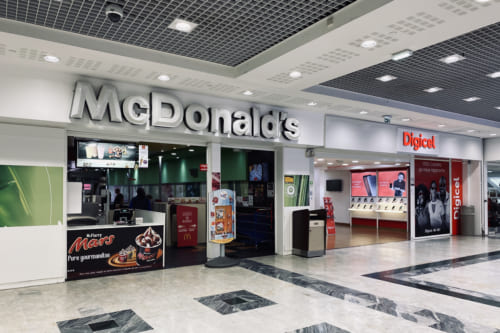 About 10 minutes by car from Carrefour, there's a "Spice Market" which has an abundance of tropical fruits.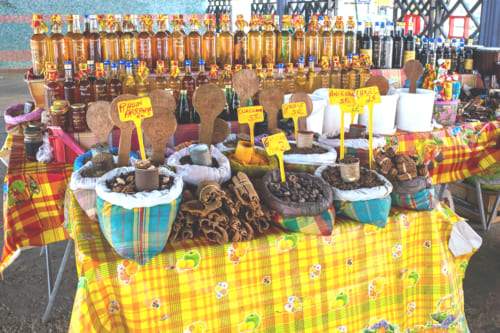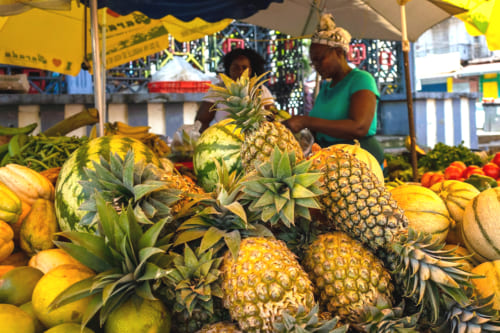 Opened in May 2015, Memorial ACTe is the Guadeloupe History Museum.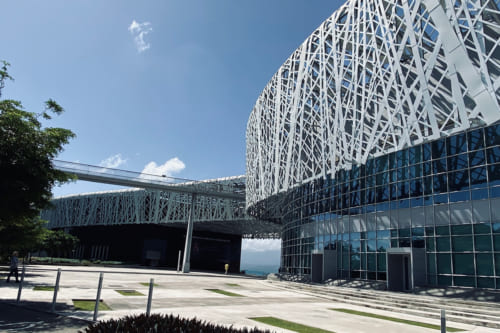 We stroll around downtown looking for the ".gp" domain.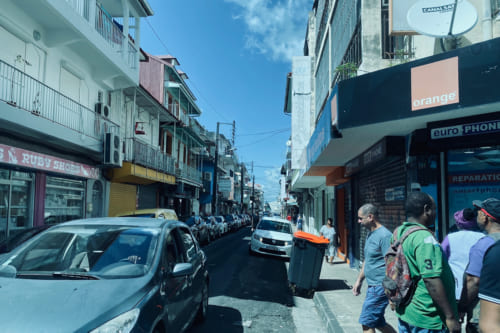 There are all kinds of cool mural art.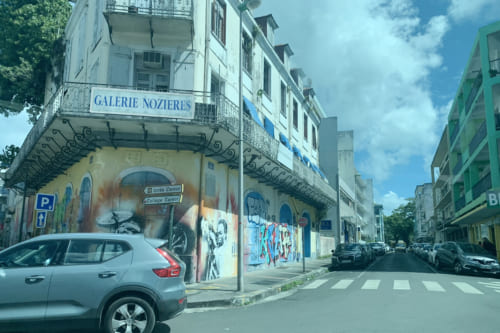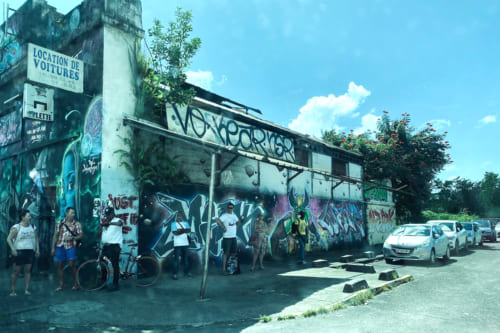 Like on Martinique, I can find the French domain ".fr", but I can't find the Guadeloupe domain ".gp".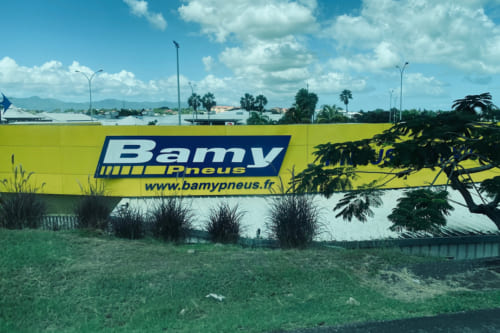 Ah, I finally found a ".gp"! https://www.fraikin.gp/
It was the company "Fraikin", which rents out commercial / industrial vehicles.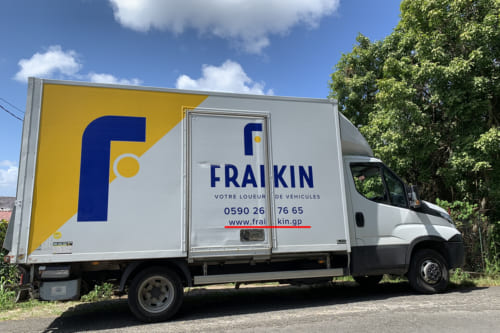 ---
◆How to Purchase a SIM & Test the Internet Speed
There was an SFR distributor in Carrefour.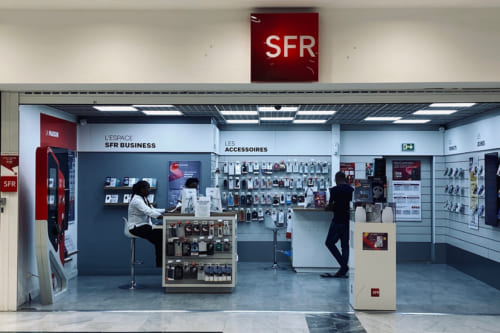 SFR's SIM costs 15 Euros (about 1,800 yen) for 600M. This is also available in Paris. The speed was 20Mbps.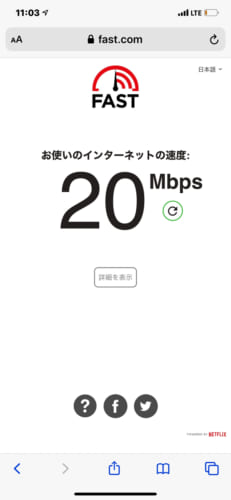 Hotel WiFi was 6.2Mbps, and the SoftBank roaming service was 710Kbps.
Glocalme, which I used while taking a taxi from the airport to the hotel was 16Mbps.
---
■ List of Places Visited

■ For access to Guadeloupe

click here
■ For ".gp" domain details

click here