After flying 40 hours one-way to get to Tuvalu, and searching for Maltese dogs in Malta, the 11th stop on the Domain Island Tour is Saint Lucia. The ccTLD (country code top level domain) for Saint Lucia is ".lc", often used for "Limited Company". All dollar notations in the article are East Caribbean Dollars (XCD).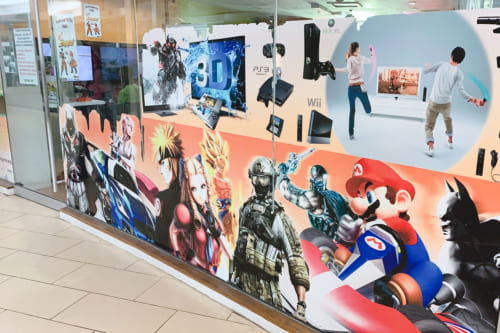 ◆Where is Saint Lucia?
Saint Lucia is located in the Lesser Antilles of the Caribbean Sea. It also a member of the Commonwealth of the United Kingdom.
---
◆Friday's Weekly Festival
My flight from Saint Vincent and the Grenadines to Saint Lucia only took 25 minutes. I arrived at the George F. L. Charles Airport which is the closest one to Castries, the capital of Saint Lucia.
This small airport has a car rental desk and a taxi stand. I couldn't find any place to buy a local SIM.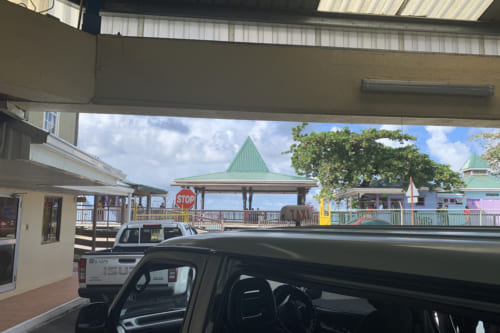 Today is Friday. I head for the Gros Islet area, where there is a street party every Friday night.
Dauphin Street in Gros Islet is lit up with lights like a festival.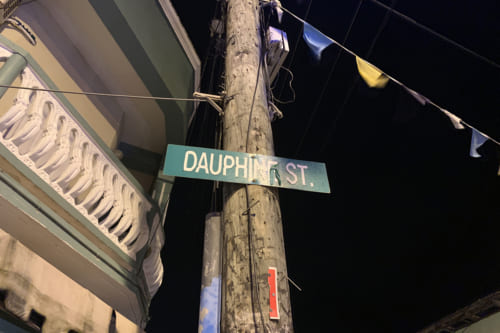 There aren't any people yet.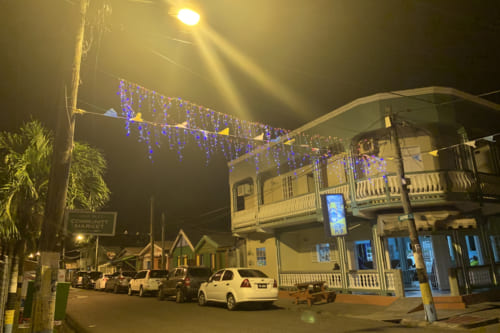 Walking down the street a little, I see the tents of the street stalls. Maybe because it's held every week its less crowded than I expected, and easy to walk around.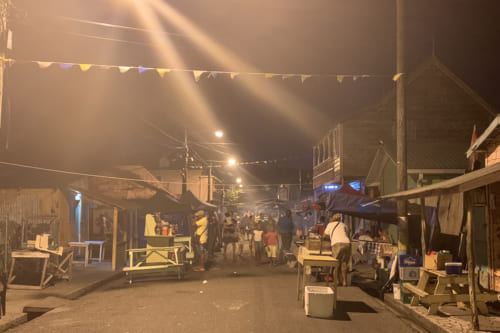 Deep-fried flying fish called "Tobiuo" are laid out for sale. I bought deep-fried bread with tuna inside. It tTastes like a Japanese tuna sandwich. The price is $5 (about 200 yen).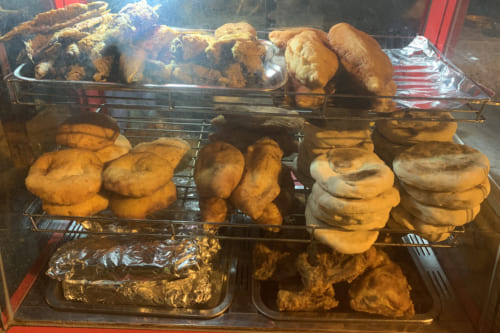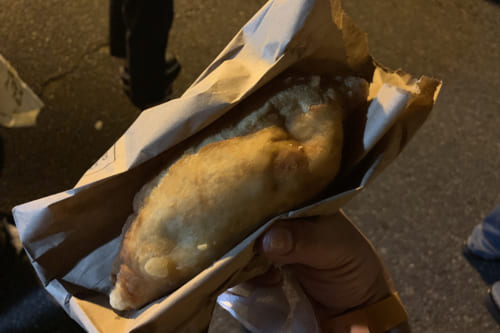 A line seems to be forming here. Since whatever it is must be popular, I decide to line-up too.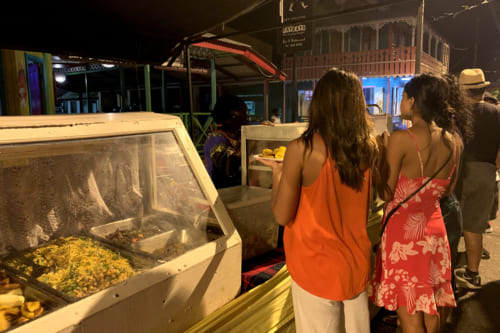 There are all kinds of dishes, from side dishes like deep-fried eggplant and chickpeas, to main dishes made of chicken or seafood.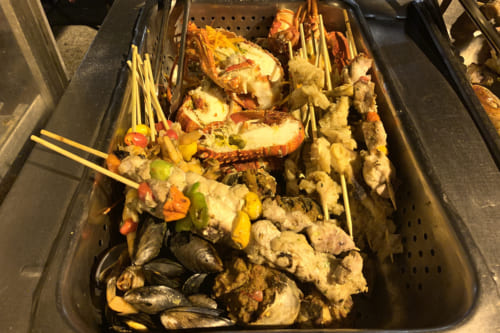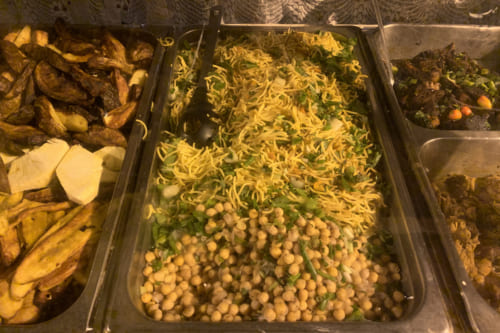 I had lobster and grilled chicken leg (thigh). When you purchase something, you can eat it inside the stall tent.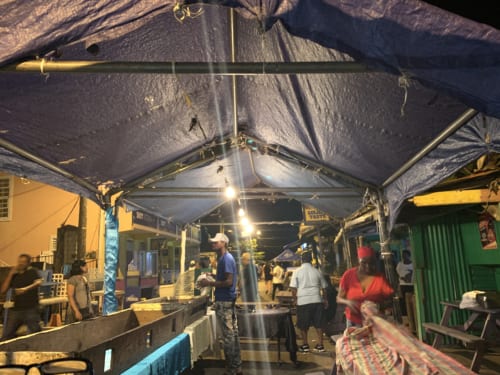 The price of the lobster was $50 (about 2,000 yen). It smells delicious after being parboiled and then seared. Is this the usual street stall price? I feel it's a bit expensive. Note that the price varies depending on the size.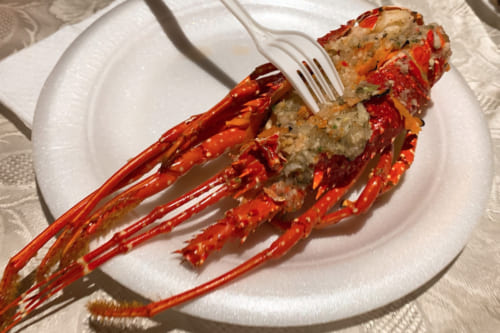 Chicken leg with a spicy sauce is $30 (about 1,200 yen). Whether you like it or not, the meals always seem come with a fork sticking out.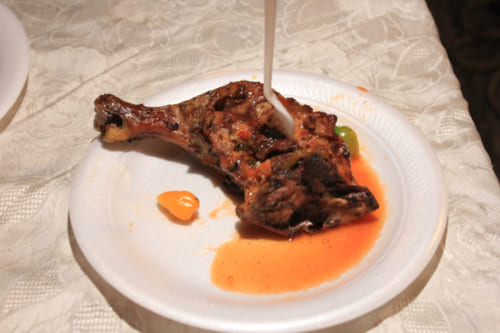 Now that it's getting later, more people are arriving. Street stalls selling alcoholic beverages are also beginning to liven up.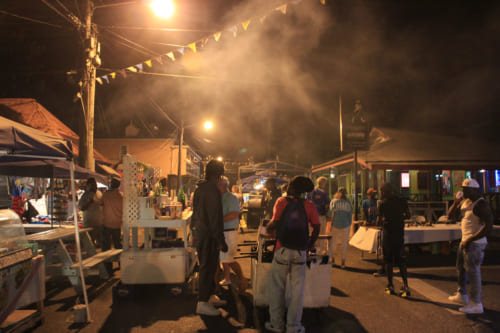 There's a local beer here inspired by a famous landmark on Saint Lucia called the "Pitons." The name of the beer is also "Piton." The flavor is a little like Corona Extra, but it seems the locals drink it straight from the bottle without adding any lime. The price is $6 (about 240 yen).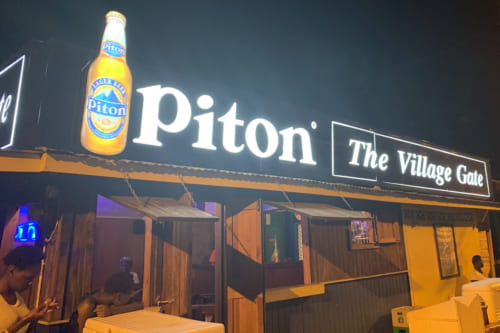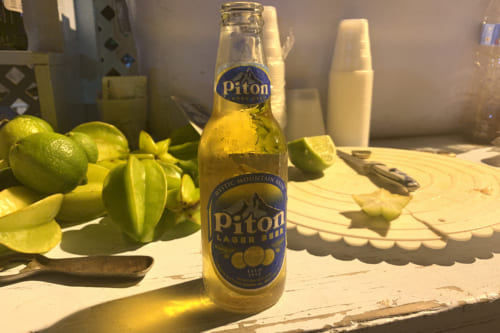 In the Caribbean region, considered the birthplace of rum, fruit juice and rum punch are also very popular. I thought it would be cool if the waiter shook it up for me after ordering, but it came already mixed. I guess they are so busy shaking and making cocktails. The price is $10 (about 400 yen).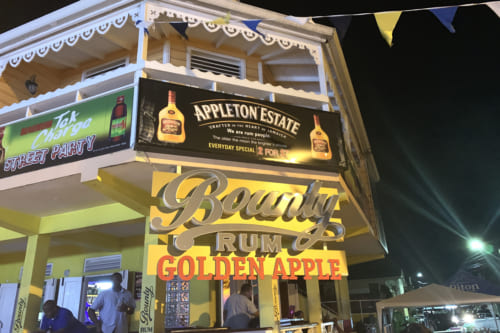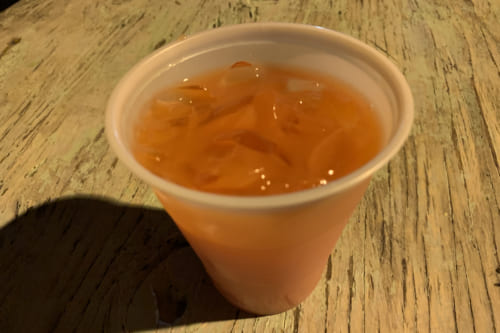 Hand-made crafts are also for sale. They look like they would make nice souvenirs. The street party is over by 1 o'clock in the morning.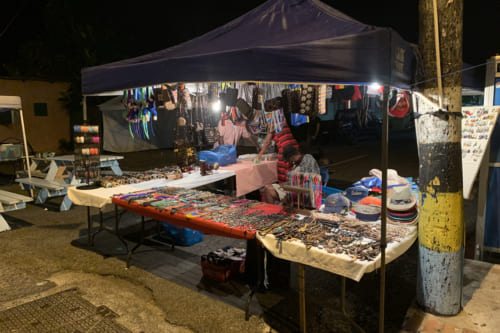 ---
◆ No ID Required? ! Sneaking into a Casino that looks like a Video Arcade
The "Baywalk Mall" shopping center in Rodney Bay. The size of this mall is like an AEON MALL in Japan.
The parking lot was crowded and the cars line up waiting for a space.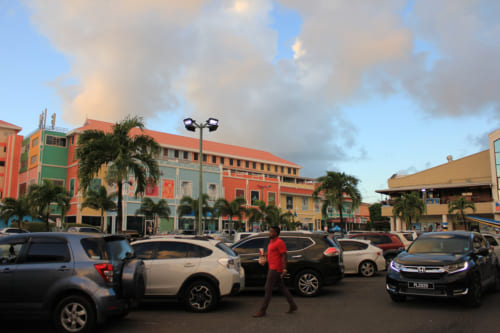 Once you go inside the building, you see the shops all in a row like a shopping street.
It's cute and colorful.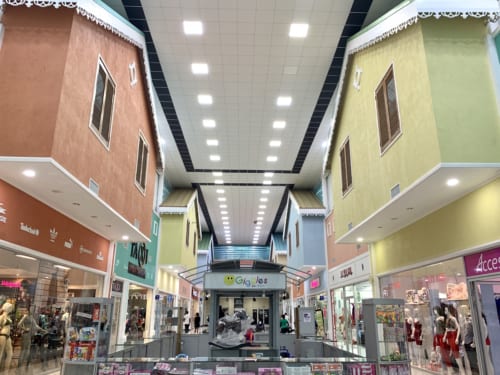 And, there's a casino in this shopping mall.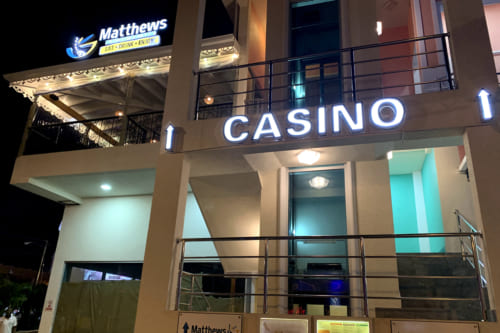 Open for business from 11 am to 1 am, and admission free. Only for those 18 years old or older. There are age restrictions, and for the most part tourists are required to present their passports as identification.
However, I was not asked for proof of identification, and I was able to go in.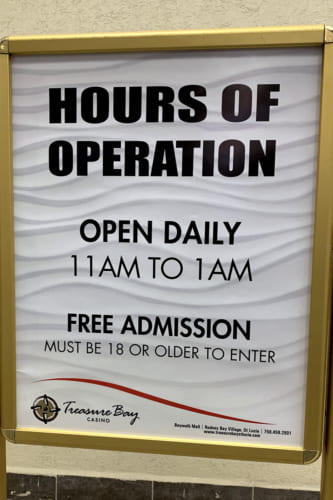 Located over the first and second floor of the two-story shopping mall, the casino is quite large.
The slot machines are the old-style kind. You can use US dollars too. A kind of back up if all your East Caribbean dollars are gone.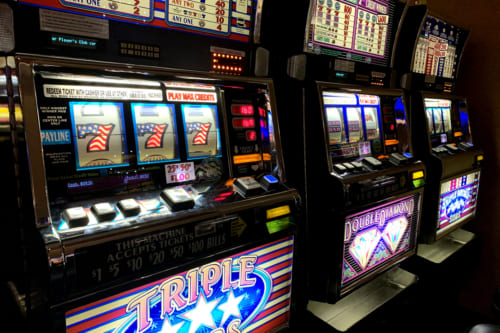 ---
◆Nintendo' Popularity in Saint Lucia
I discovered an Internet Cafe at the Blue Coral Mall in the capital city, Castries. If this were Tokyo, this area would be like Ginza. The area is full of specialty shops.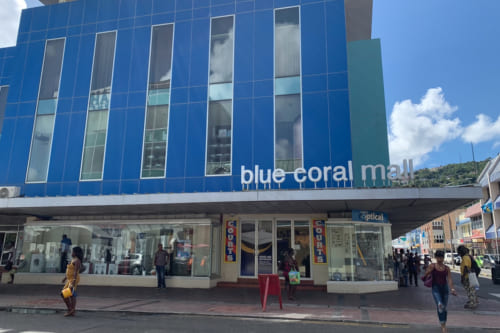 This is TIBBS TECH SOLUTIONS, which runs an internet cafe. They also offer PC repairs and printing services.
15 minutes can be purchased for $ 3 (about 120 yen).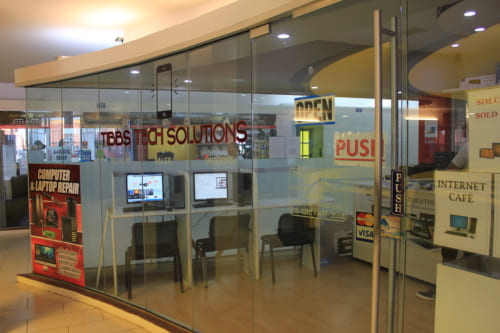 I measured the speed in the same way I do for a SIM, its 3.9Mbps. It may not be suitable for watching videos, etc., but its ok for searching and checking your emails.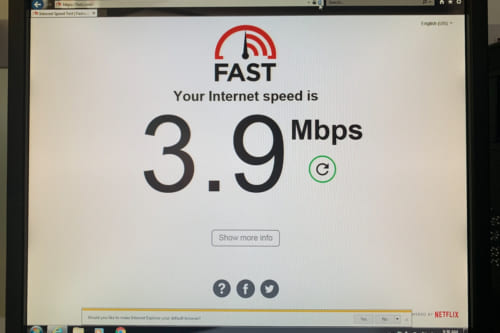 As I leave the shop, some familiar characters catch my eye. It seems like you can play video games in this shop.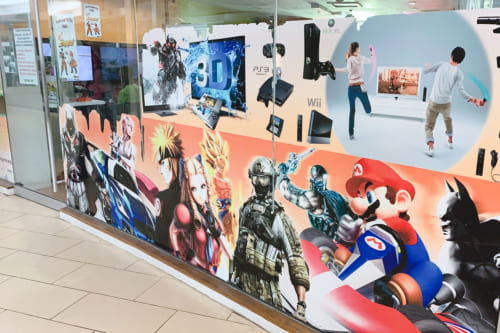 Some young people seem to be playing enthusiastically.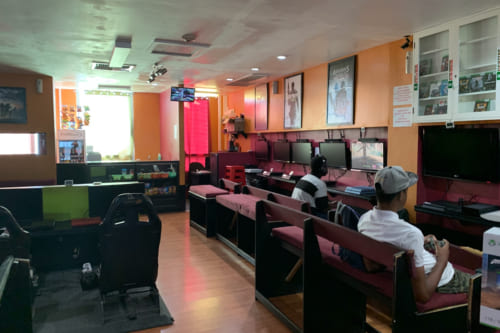 I decided to try Mario Kart on the Nintendo Switch. The fee is $ 2.50 (about 100 yen) for 15 minutes.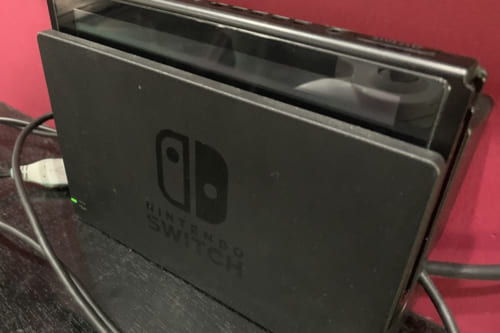 The clerk has a stopwatch he gets ready. He actually let me have 5 extra minutes, for 20 minutes of play time.
When you start playing, they hit the stopwatch.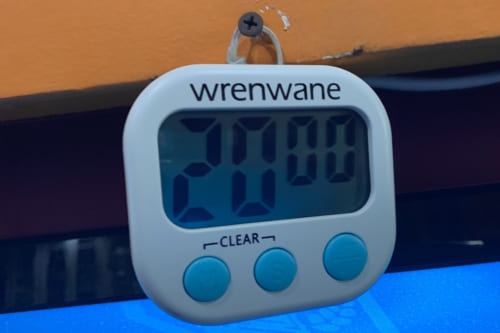 So, Mario Kart is fun, no matter where in the world you are. Immune to the clerk's sardonic smile, I was absorbed by the race.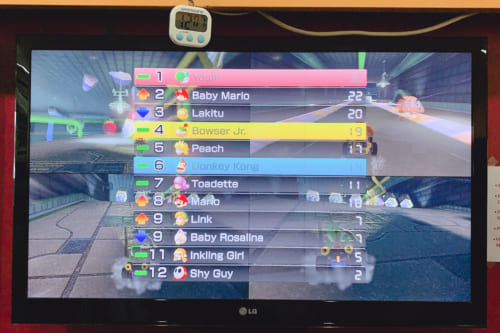 You can buy some snacks and beverages inside the store. You can even buy game consoles. This may in fact be the town electronics shop. I enjoyed passing 20 minutes in the great company of Nintendo and Mario.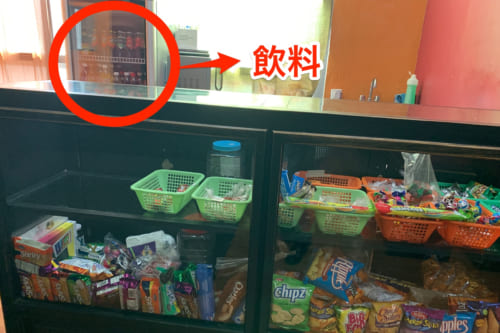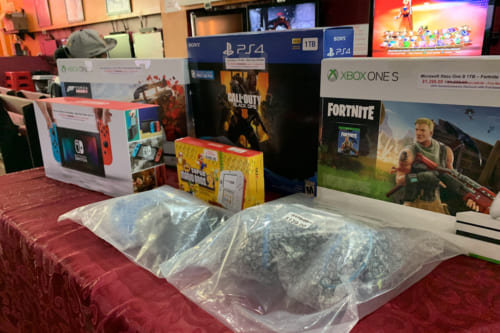 Here's the mall food court. There's only one Chinese restaurant, what kind of food should I eat? It's not a difficult choice.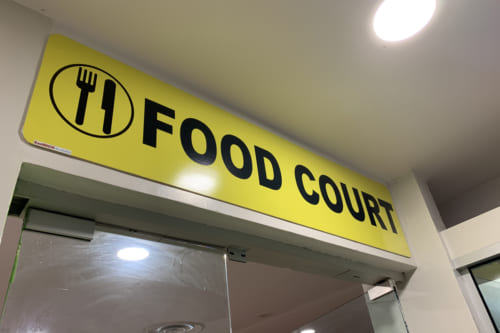 Fried rice, practically a staple of the Domain Island Tour, and sweet and sour chicken. The fried rice is like a barley rice, not really suitable for frying.
The delicious looking but not delicious tasting fried rice cost $ 19 (approximately 770 yen). I can't say I recommend it.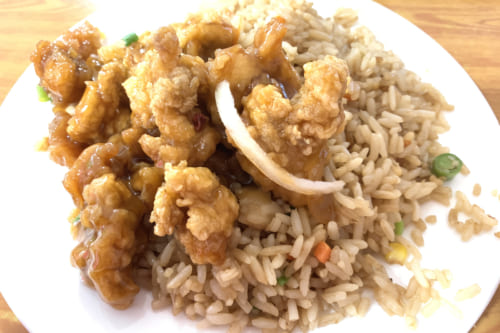 ---
◆Best to Make a Reservation for the "Central Bakery"
The capital, Castries, is a bustling place full of tourists.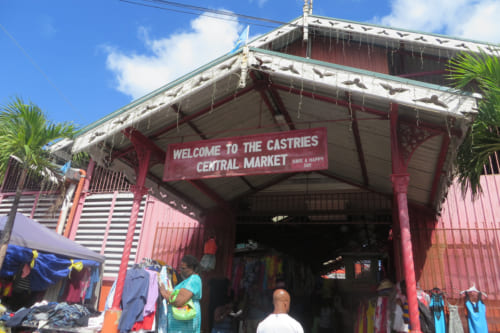 There are lots of bright clothes and straw hats for sale.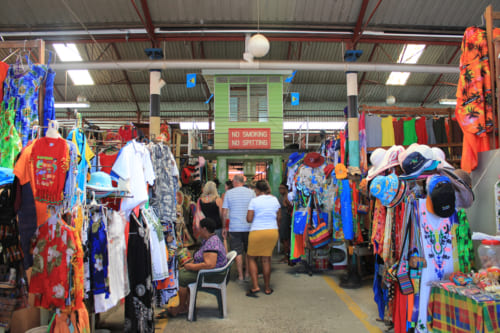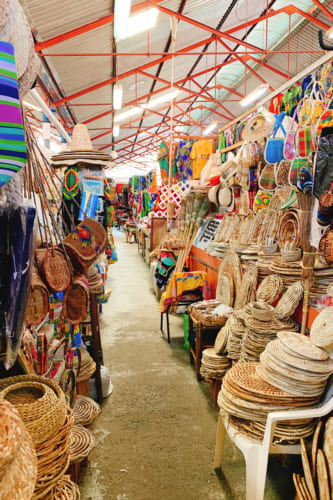 Alongside the shops, there were outdoor street stalls selling vegetables and clothing.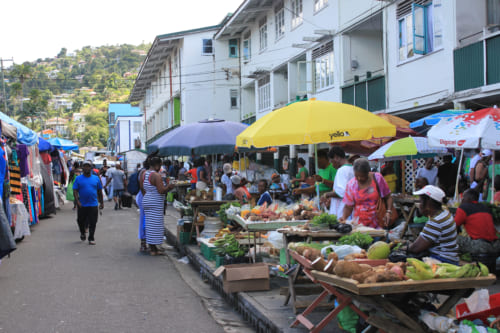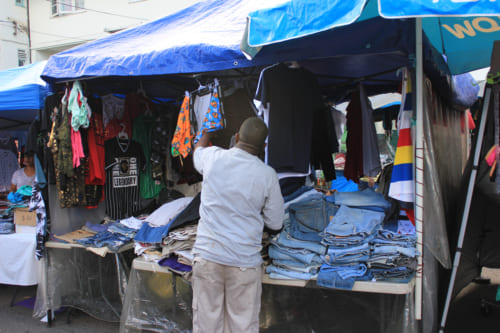 It looks like these are all the shoes belonging to the staff, but apparently this is a shoe store!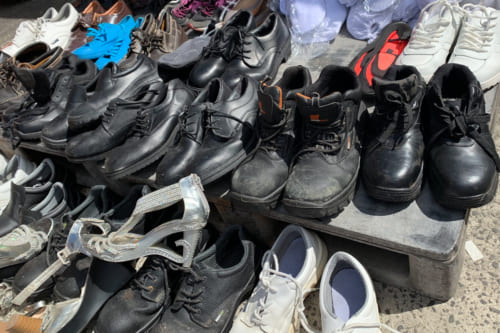 I saw many ladies flocking to a particular shop so I decided to check it out, they were all picking up and looking at wigs. Is this a "must" of Caribbean fashion?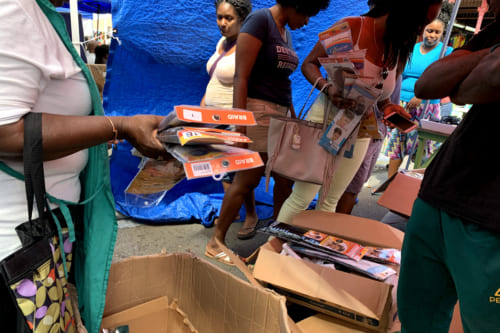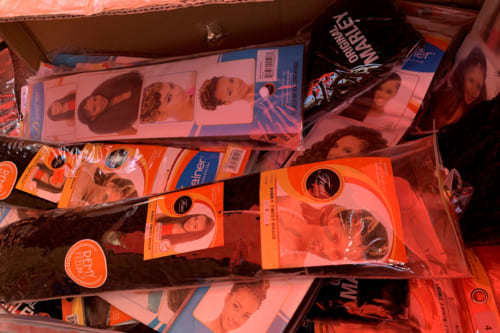 About 5 minutes' walk from the market, I found a bakery. It's called the Central Bakery.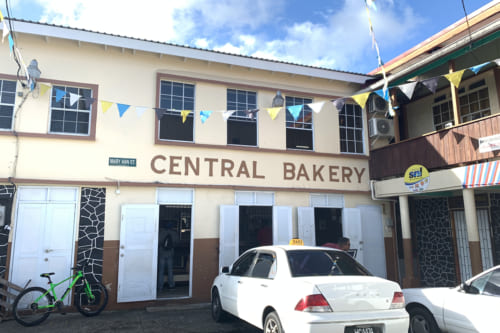 Half empty display cases. There are almost no products. It must be a popular store with incessant customers.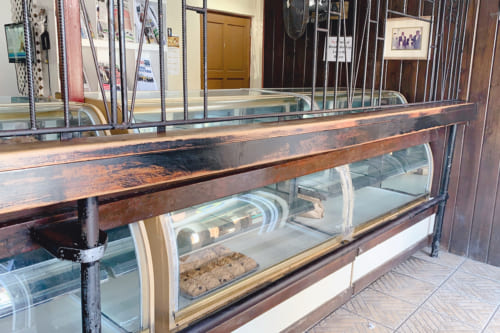 If you make a reservation, they can make your favorite color bread. I did not make a reservation, but purchased the two types of bread that were left.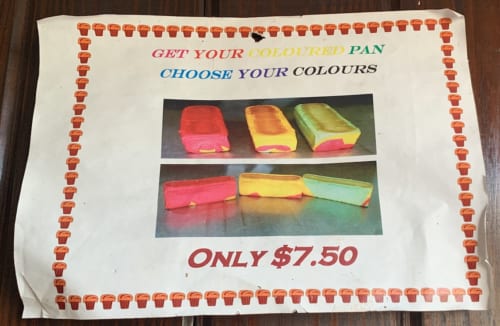 The first one is a muffin. It cost $ 2 (about 80 yen). The crumb is firm like a scone, moderately sweet, with blueberries added in. It seems good for breakfast.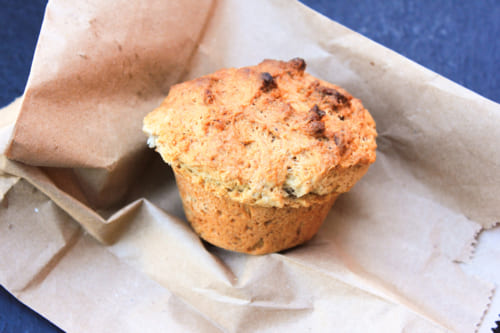 The second is like a pound cake, I bought it because it looked so good. It also cost $ 2 (about 80 yen). As per usual,
it was very sweet, and a bit of a struggle to get it all down.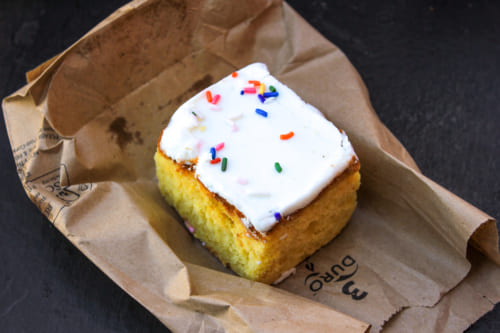 Near the bakery is the Cathedral Basilica of the Immaculate Conception, the largest basilica in Saint Lucia.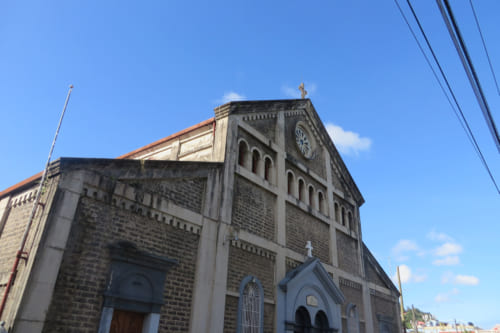 The interior of the basilica was intricately decorated, it is a very beautiful church. The atmosphere seems different from other cathedrals. The stained glass on the roof and windows is also lovely.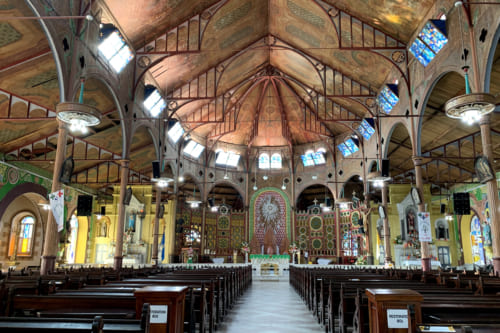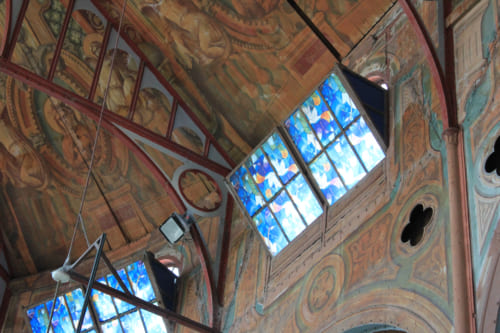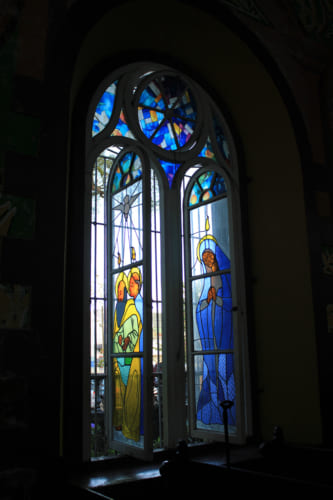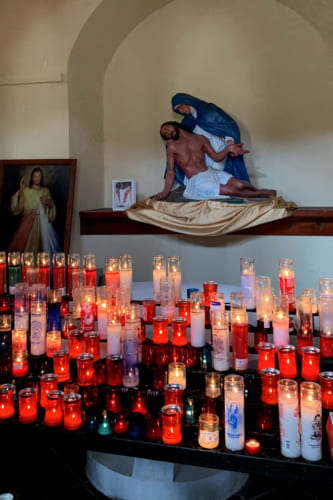 As of 2019, it was still being restored, but please visit anyways when you come to Castries. Click here for the view with the 360° camera.
The minor basilica of the immaculate conception (Saint Lucia) – Spherical Image – RICOH THETA
---
◆The Two Airports of Saint Lucia
Saint Lucia has two airports. The George F.L. Charles Airport, which is close to the capital and has frequent flights to and from neighboring countries, and the Hewanorra International Airport which mainly has flights to and from the non-Caribbean region. When I searched a route from Castries to Hewanorra International Airport, I found out it takes over an hour by car.
I could see Dennery Bay and the North Atlantic Ocean on my way to the airport. It's not like the Caribbean Sea, but it's still very beautiful.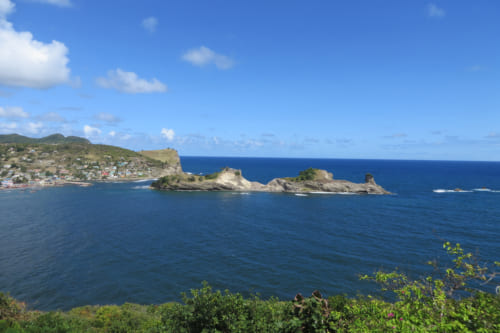 I finally arrive at Hewanorra International Airport.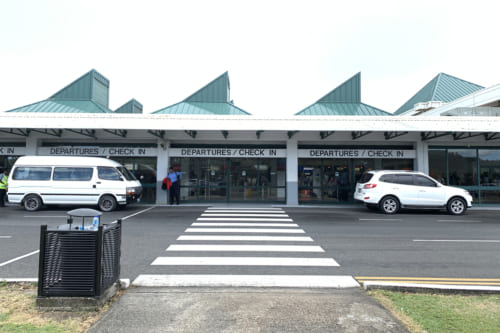 After passing through customs and the security gate, the food court and departure terminal were crowded.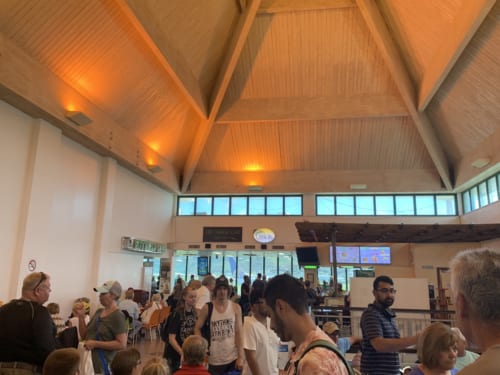 Looking at the flight departure and arrival board, the congestion starts to make sense. There are many major airlines with flights to the United States, Canada and the United Kingdom.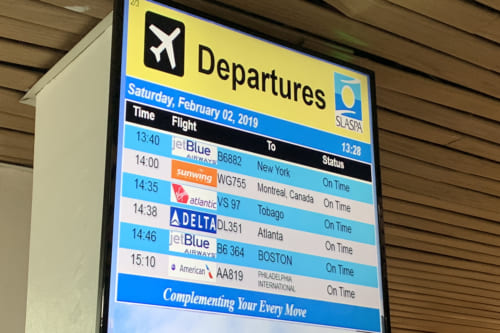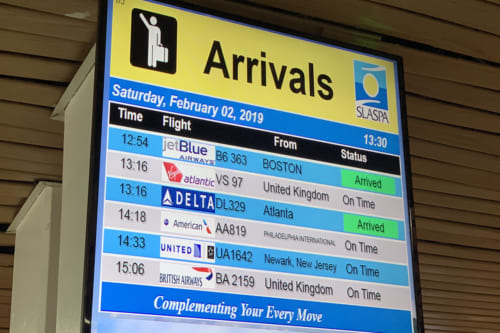 "jetBlue" is a major airline in the Caribbean, with flights to downtown New York and elsewhere.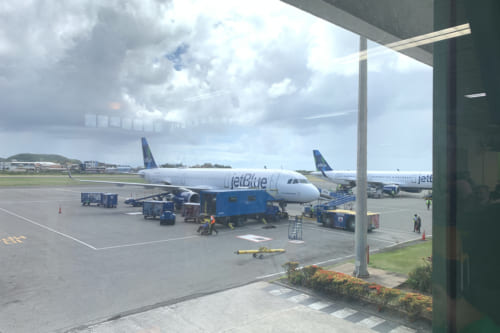 ---
◆ How to Purchase a SIM & Test the Internet Speed
In Saint Lucia, communication companies "FLOW" and "Digicel" seem to be popular.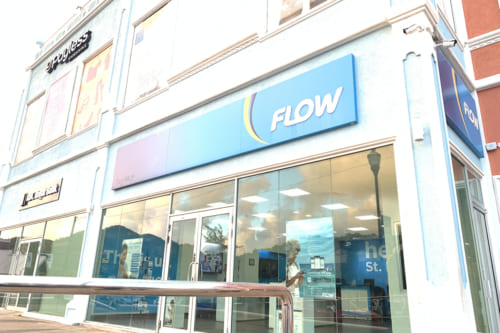 So, first of all FLOW. The store clerk activated the SIM for me. I bought a plan of 300 MB for 3 days.
The price was $ 10 (about 400 yen).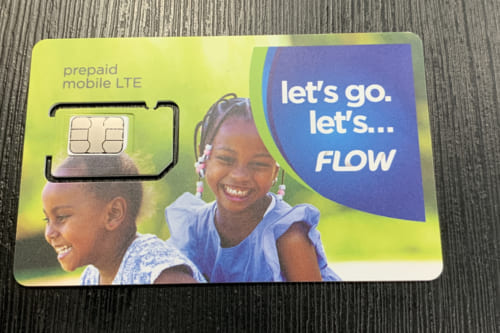 Although it wasn't really great, it was usable without major problems. I measured the speed on the test site and it was 71kbps.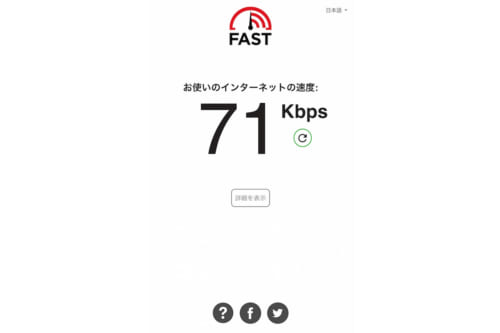 Next up, Degicel, which I am already familiar with from Oceania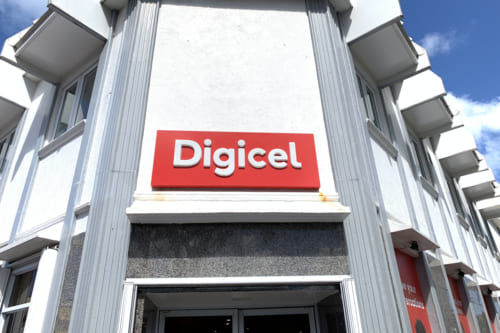 The store clerk activated this SIM too. I bought a plan of 300 MB for 1 days. The price was $ 15 (about 600 yen).
I measure the speed of this one too.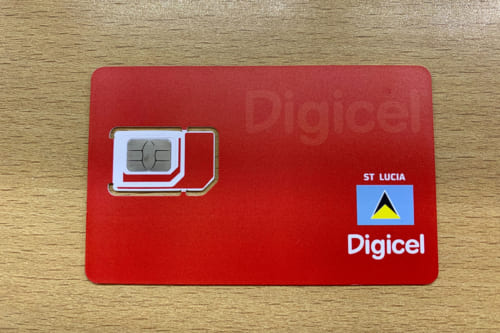 It's 5.3Mbps. This one wasn't really great either, but I could use it around town without problems.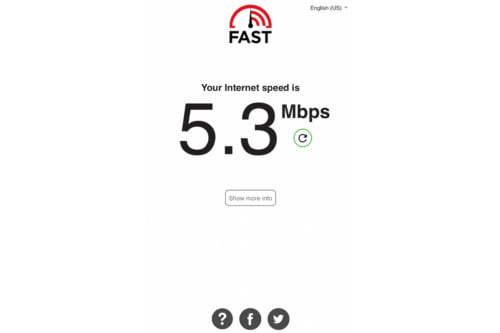 ---
◆I Can't Find the ".lc" Domain
Around the city, I searched for ".lc", the ccTLD of Saint Lucia.
I discover a real-estate agent using ".lc" However, the company website uses ".com".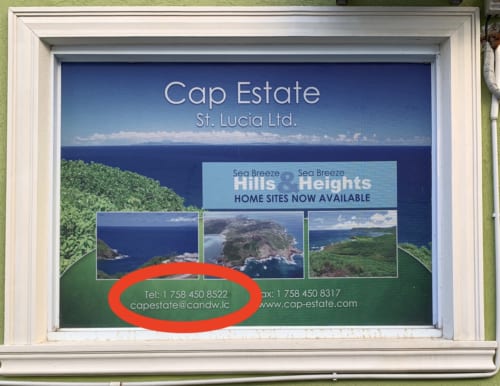 I would have liked to find one more, but the domain name "candw.lc" I found being used was for e-mail only and provided by the local internet service provider.
On the Domain Island Tour, I always like to find out how the local domain is used in the area, but unfortunately this time I couldn't find another ".lc" domain.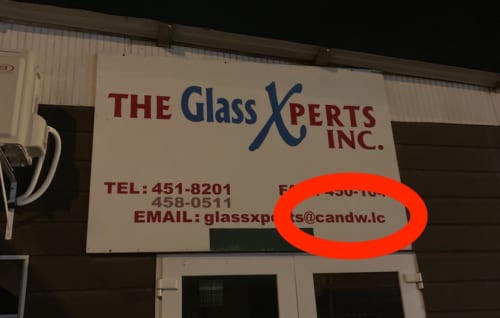 Although I couldn't find it around town, ".lc" is being used by government agencies on Saint Lucia, by pizza places, real estate agents, and by other countries for various services.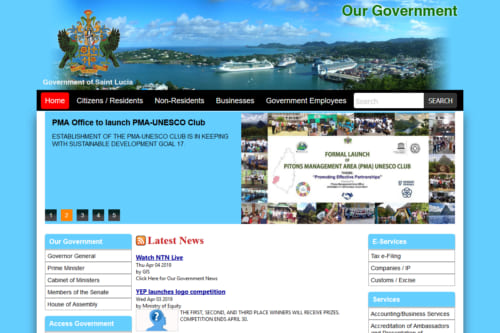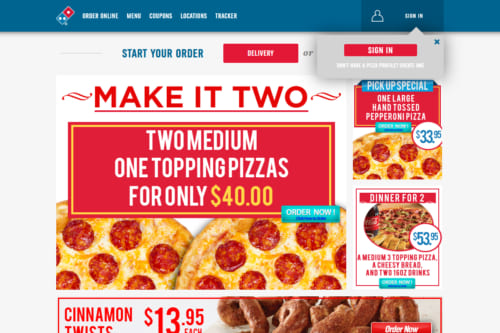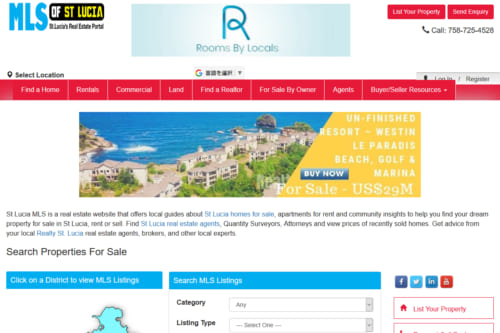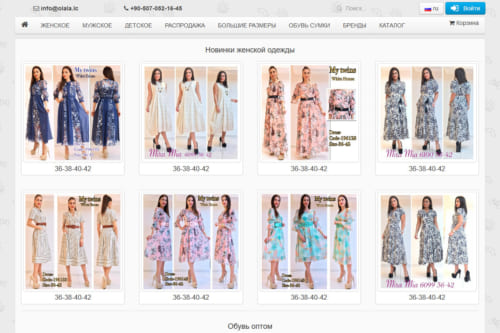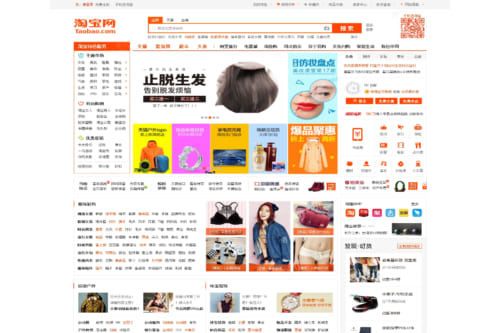 =List of Places Visited=
■For access to Saint Luciaclick here
■For ".lc" Domain detailsclick here