After flying 40 hours one-way to get to Tuvalu, and exploring American Samoa without any travel information, the 13th stop on the Domain Island Tour is Barbados. The ccTLD (country code top level domain) for Barbados is ".bb". All dollar notations in the article are Barbadian dollars, unless marked otherwise.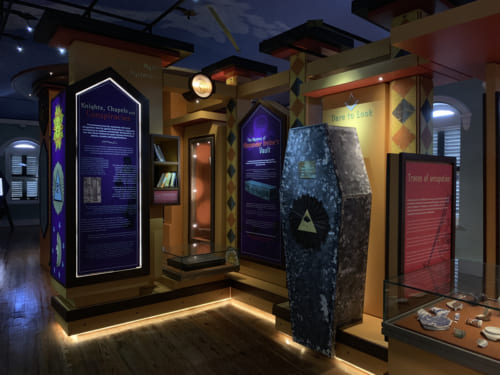 ◆Where is Barbados?
Barbados is an island country south of the Lesser Antilles in the Caribbean Sea. To the southwest are Grenada, and the Republic of Trinidad and Tobago. It is also a member of the Commonwealth of the United Kingdom.

= Table of Contents =
---
◆Barbados is Surrounded by Coral Reefs
Barbados has many beaches, and the island itself is surrounded by coral reefs.
Browns Beach is located near the capital Bridgetown.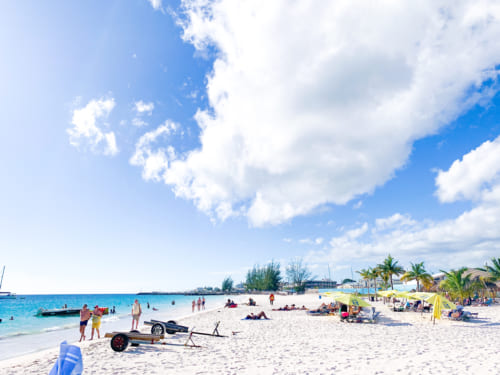 As I was walking along, watching people enjoy the beach and water activities, I came across a cafe called "Pirates Cove."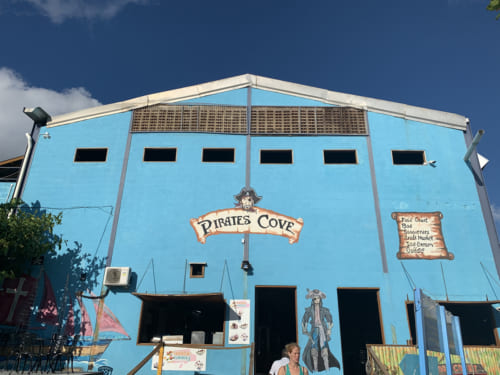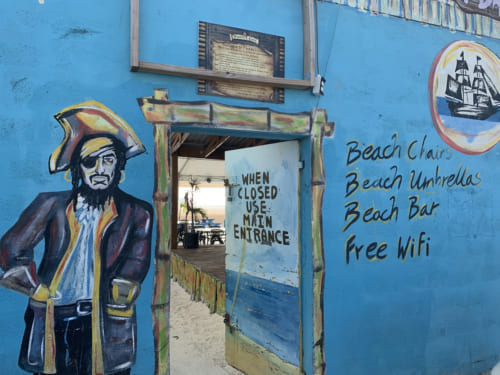 There I found a painted board with the faces cut out, often found in tourist spots in Japan. "JOLLY ROGER" is written in red, which means the pirate flag. The painting is a bit sloppy, but I can't help myself I really want to put my face in the cut-outs…, my Japanese nature perhaps?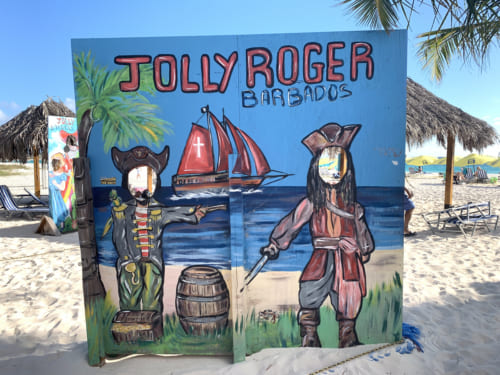 Click here for the 360° camera view.
Browns Beach Barbados – Spherical Image – RICOH THETA
---
◆The Exchange Museum. The Only One in the World?
I found a very unusual museum in Bridgetown. The Exchange Museum. Perhaps this one in Barbados is the only one in the world, a museum with the word "Exchange" in it. At the counter on the 1st floor, I pay the $20 (about 1,100 Yen) admission fee and then head up the stairs to the 2nd floor.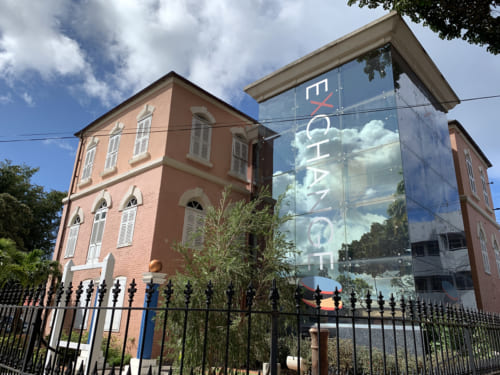 In the brightly lit exhibition rooms, banknotes and coins from around the world are on display and a history of trade in Barbados.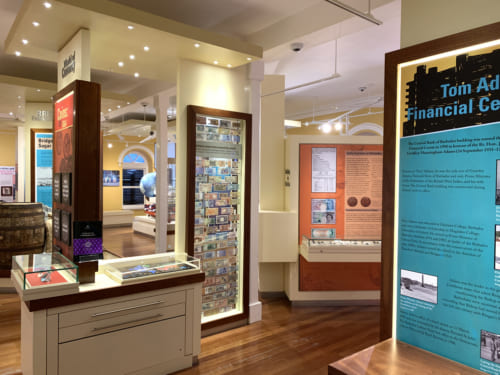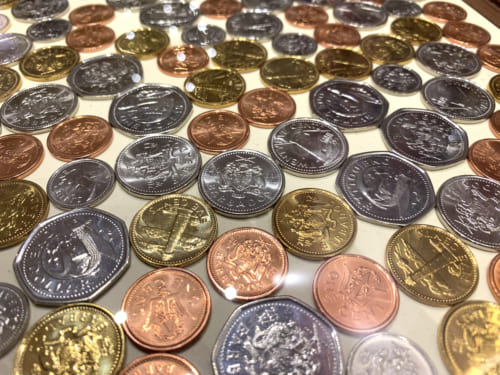 Unfortunately, there was no Japanese Yen. Also, you cannot exchange currency here.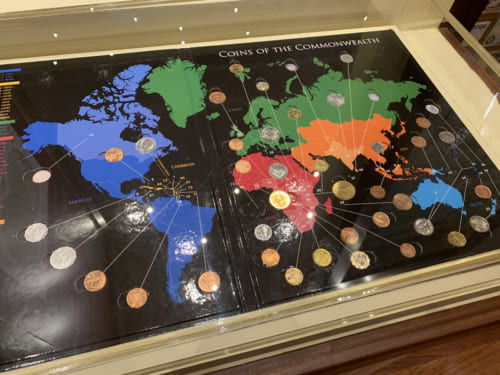 Commemorative coins from different countries. They are not sold in the museum, but can be purchased at the Central Bank opposite the Exchange Museum.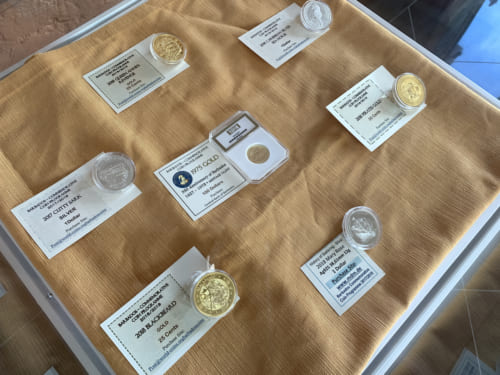 Since I had put quite a bit of effort into coming here, I decided to buy a commemorative coin. A well-known cricket player from Barbados is on the coin. It's a $5 US coin, but the selling price was $300 US (approximately 33,000 yen). It was a good memory. By the way, there is a cricket domain called ".cricket".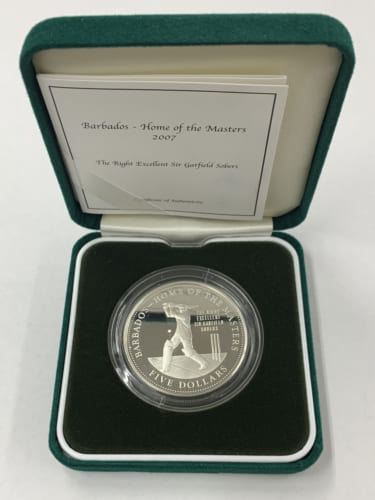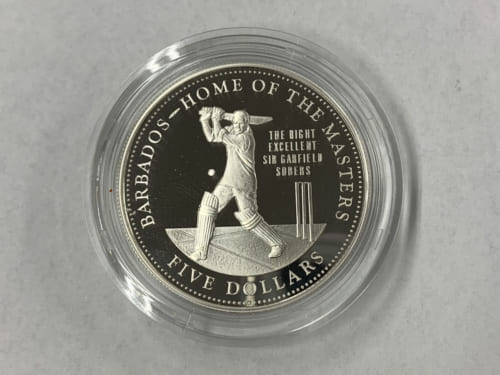 ---
◆Spur-of-the-Moment visit to the Museum of Freemasonry
On the 3rd floor of the Exchange Museum, the atmosphere seems different. I'm suddenly in a strange place… Glancing around, I realize I'm not in the Exchange Museum anymore. The 3rd floor has turned into a Freemasonry Museum.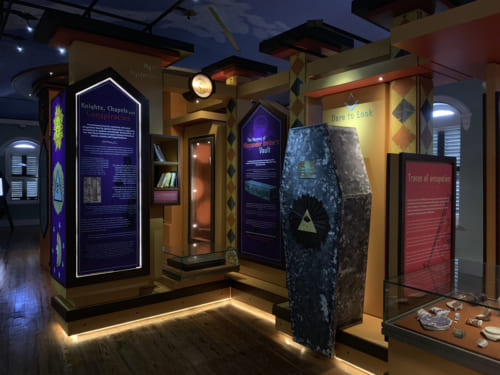 The Freemasons are a mysterious organization that originated in the late 16th / early 17th century. In fiction they are often described as a "secret society." Historically, members have often been people with social rank, such as nobility and politicians. In Japan, Director General Takasu of the Takasu Clinic professes to be a member.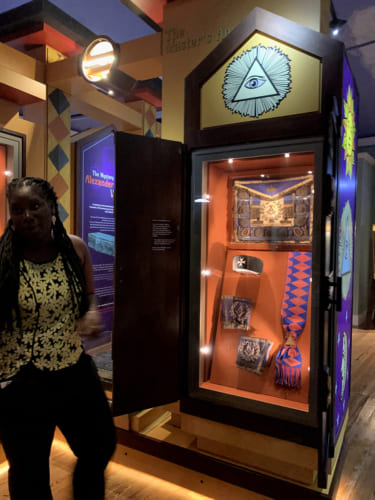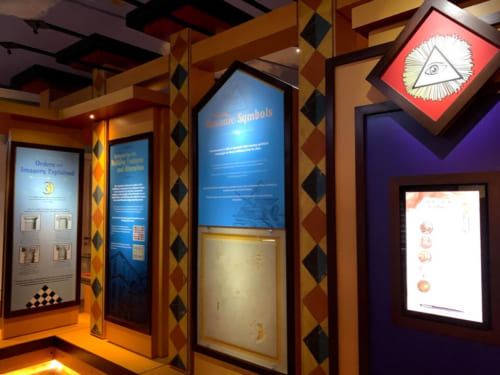 As my only knowledge of the Freemasons equates them with conspiracies and unknown fears, I admit I was a bit shaken by the sudden turn of events. Although non-members shouldn't have any trouble, I proceeded with caution anyways. Apparently, the Barbados Freemasons are one of the oldest organizations in the country, which is why there is a museum of their history.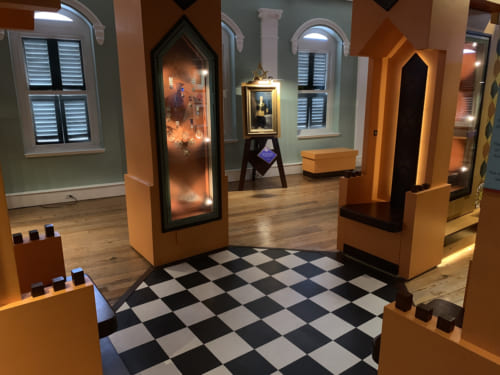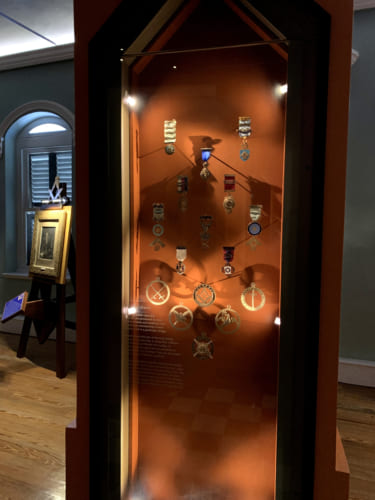 There's an area with a reproduction of the Grand Lodge (their Headquarters.)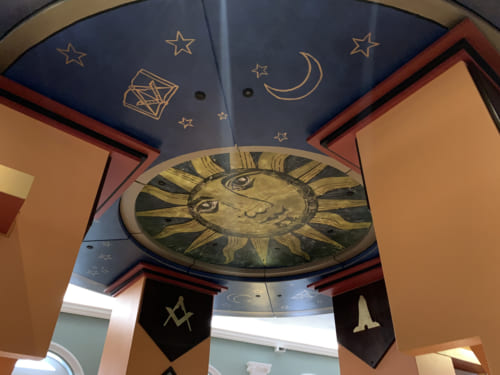 There is no mention the Freemason museum in the Exchange Museum pamphlet. But take a look at the entrance to the museum. Two pillars topped with spheres, and a pyramid.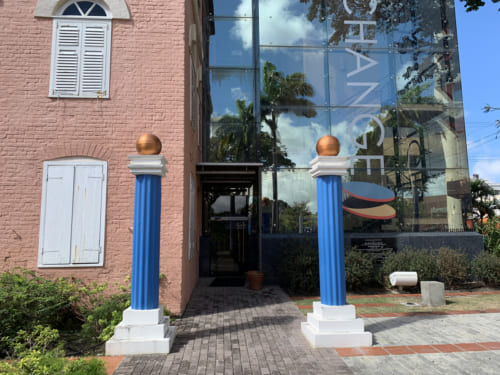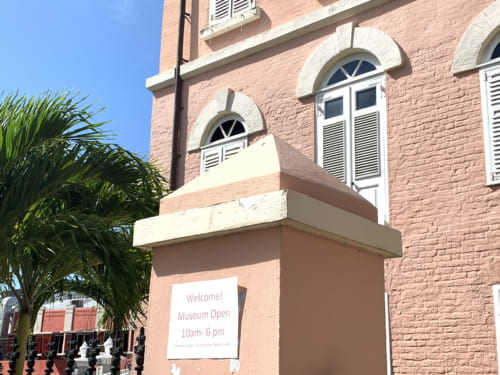 These are some of the symbols of the Freemasons, don't you think? The museum itself may be part of the secret society. Of course, you can believe whatever you like.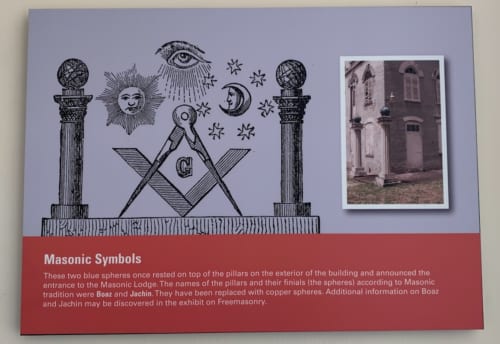 ---
◆Rihanna's Birthplace; Easy to Find
Speaking of a super celebrity from Barbados: Rihanna. The birthplace of Rihanna, who has sold more than 250 million albums and singles worldwide, won nine Grammy Awards (with 33 nominations) and is active as an actress and model, can be easily found in the capital city of Bridgetown. Many tourists come to see the house where Rihanna once lived, and the road out front is now called Rihanna Drive.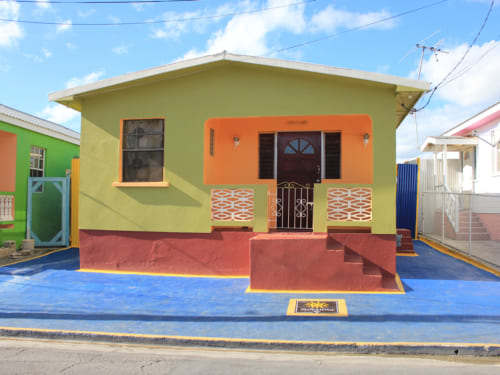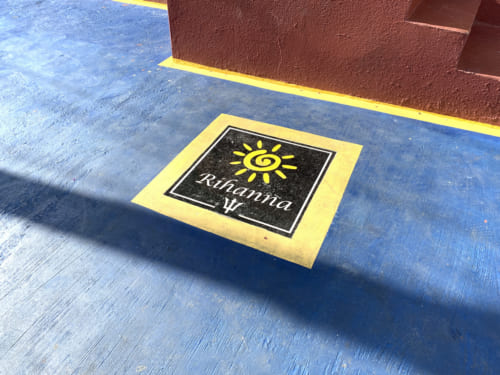 A monument on Rihanna Drive. This is the hometown of a superstar and the plaque has been engraved with pride. It's like the most holy place for Rihanna fans.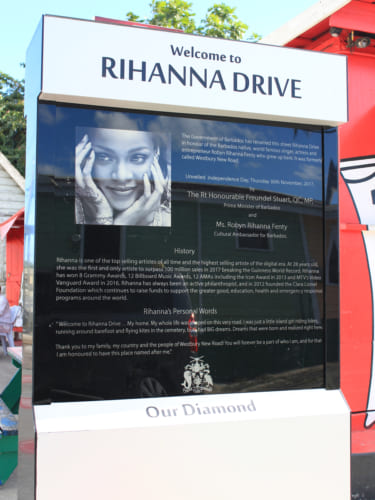 I left Rihanna's birthplace behind and went on to Garrison Savannah. This is horse-racing track. As Barbados is part of the British Commonwealth, elements of British culture remain. I visited on a Thursday. Races are held on weekends, so weekdays are very quiet.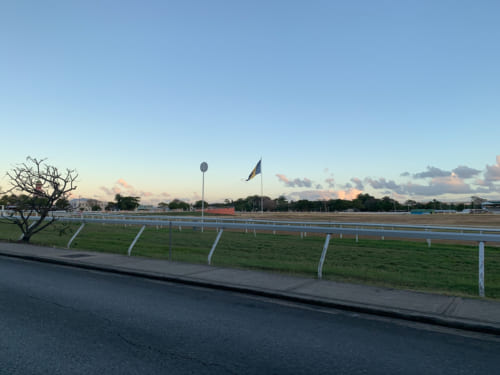 In the early morning, the horses are taken out of their stables to the beach, where they are bathed in the ocean near the racetrack.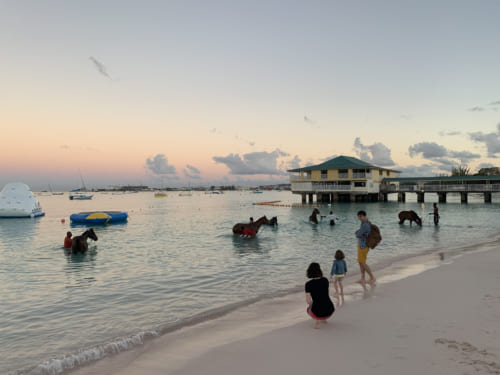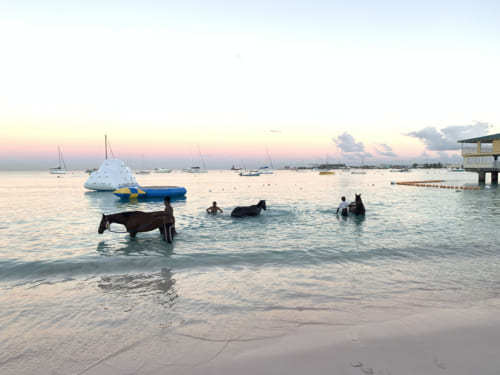 They get away from the stable boys, and go so deep you can't see their heads. I was worried they might drown.
A picture of one with his stable boy. After I took a picture, I said thank you, and he asked for a tip, so I gave him a dollar.
Nobody said anything about a tip when I took pictures earlier, but if you come to take pictures it might be wise to prepare some change for tips.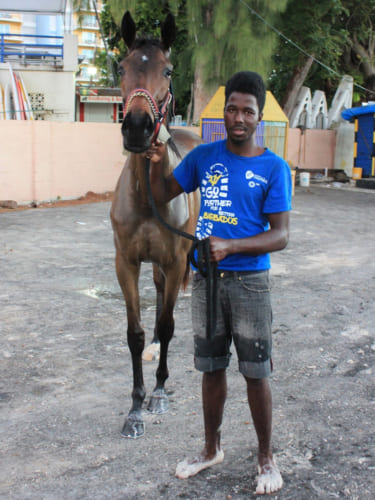 ---
◆A 40-meter Satellite Launcher that Even the Locals Can't Find
In the 1960s, Canadian scientist Gerald Bull, in collaboration with the US and Canadian Departments of Defense, built a 40-meter satellite launcher in Barbados. This is a 40-meter cannon built to find a solution on how to launch satellites. Called the HARP project (High Altitude Research Project), it succeeded in launching 82kg-weight shells into space, but was discontinued in 1968.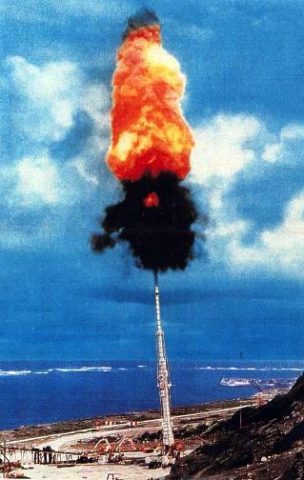 After hearing a rumor that the remains of this project could still be found locally, I went to take a look. Combining my Google search results with a taxi driver's story resulted in the Rock Hall area near Grantley Adams Airport.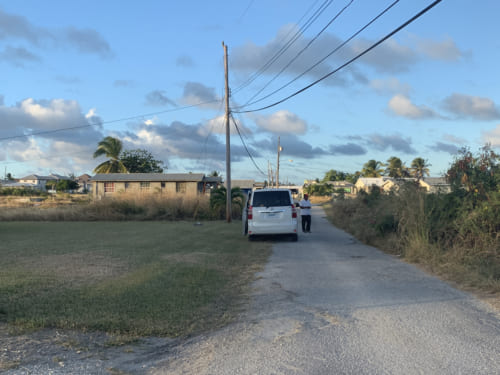 It's a 40-meter cannon. It should not be hard to find. But it was hard to find, so I asked some locals if they knew the location of the cannon, what I got was "I know about that (but not in detail)" or "Somewhere that way" or "The launch noise was very loud!" etc., not really useful information. Even if it was "somewhere that way" the trees and shrubbery were quite overgrown, and it would have been tough to press on in light clothing. At this point, I was told "the police and military manage it all now, so why not go to the police station near the airport?" This seemed like good advice.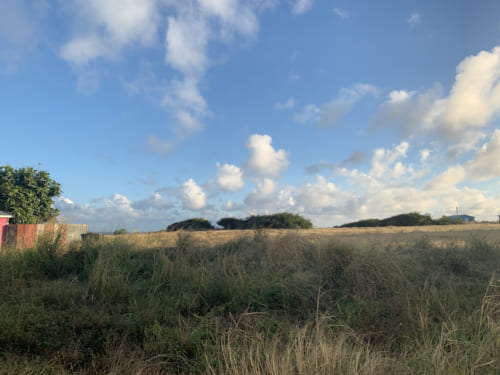 The police station was in the Charnocks area, where the Grantley Adams International Airport is located. When we arrived, it was already dusk.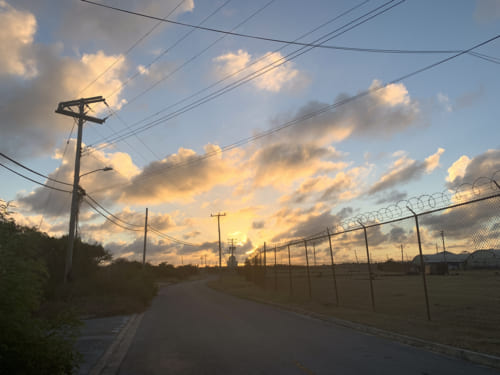 We found a really old building. But no sign of people. Well, this is Barbados, where Freemasonry museums suddenly pop up, so nothing is a wonder anymore.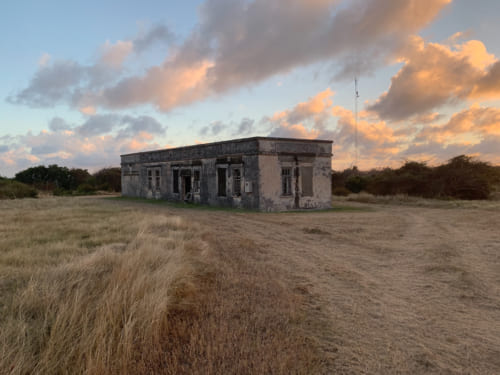 We approached the building, but it was all in ruins.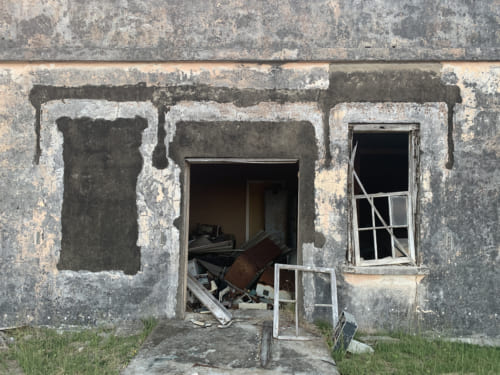 Inside, abandoned equipment is thrown in a great pile.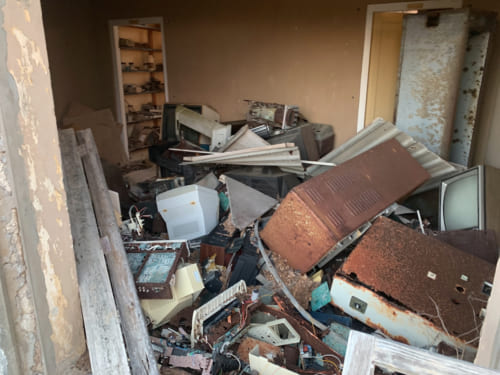 Maybe this building in ruins is somehow related to the HARP project. If so, the 40-meter cannon could be close by!!! Though I had great hopes, like the Rock Hall area, this area was also overgrown and impossible to pass through in light clothing.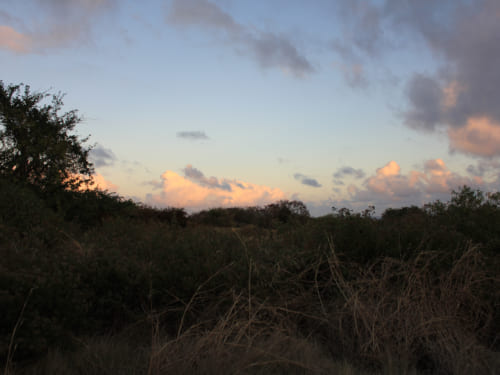 Occupied by these ruins, time passed quickly, it was now night and I could no longer see my feet. Due to scheduling reasons, it was not possible to spend more time on this, and although unfortunate, the search for the 40-meter satellite launcher ended here.
It seems the information on Google map was not correct, which cost us a significant amount of time.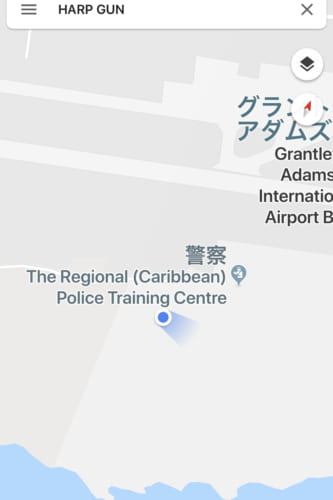 Dr. Bull, who was at the center of the HARP program, was later involved in weapons development for other countries, and was assassinated in 1990. The responsible party has yet to be identified. Are some of those mysteries and lost plans in the police / military facilities near the airport? My captain (the company CEO) was not happy with these results, so we are determined to go back and sort this mystery out.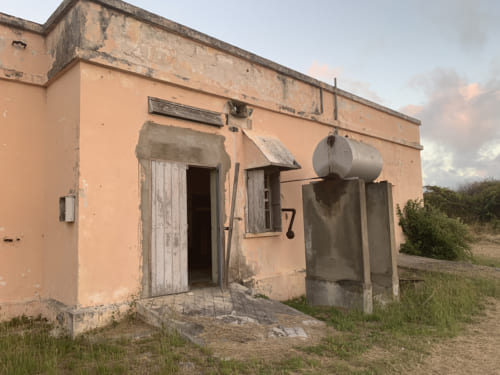 ---
◆Have I Eaten Dolphin …
In the Caribbean, a lot of fish dishes are available. I went to Oistins Fish Market to find what kind of unique fish are eaten in Barbados. The name on the sign is different, so I kind of wondered why.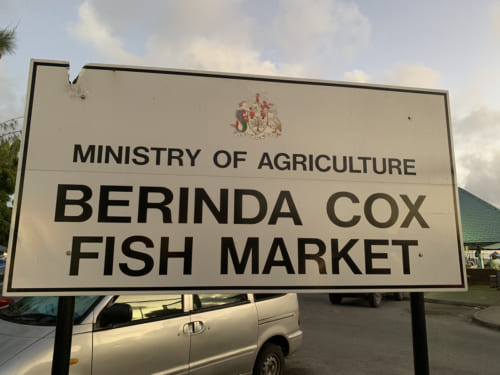 Besides buying fish fresh from the ocean, you can go to a restaurant just outside the market.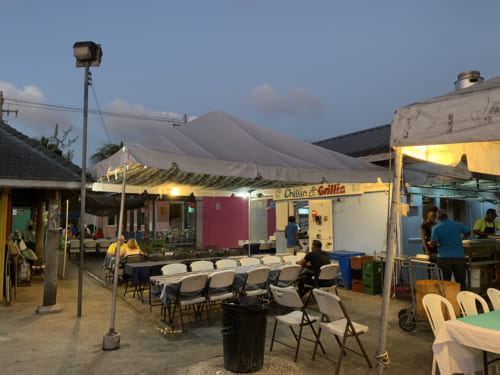 When I sat down and took a look at the menu, I saw the word "Dolphin." Dolphin?….. I tried hard to think if this could mean something else, but all that came to my mind were lovely dolphins. I feel a little bad about it, but I have never tried dolphin and maybe this once I'd like to try it. The price was $ 30 (about 1,600 yen).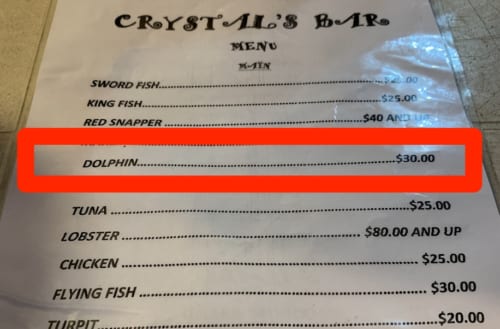 While waiting for it to be cooked, I tried the local beers "Banks" and "DEPUTY." Both are lager beers and easy to drink.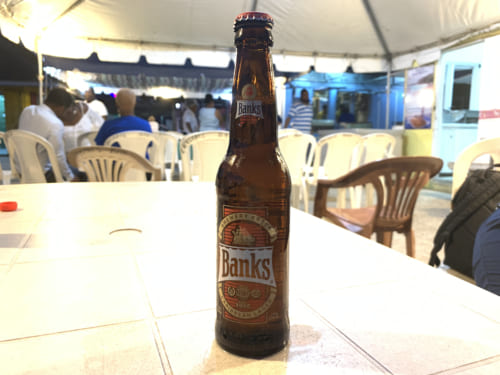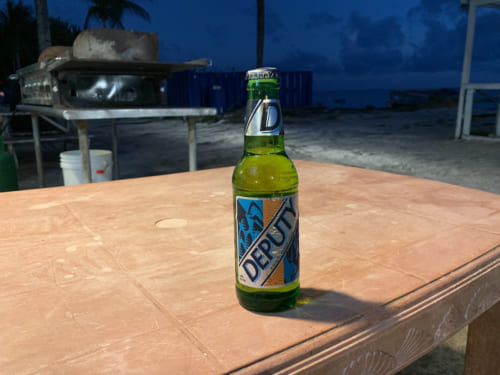 The food finally arrives. This is deep-fried dolphin. It looks like fried chicken.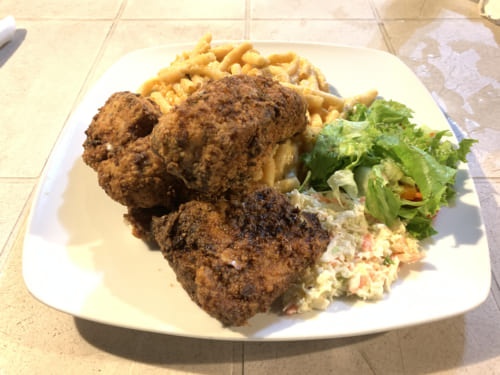 It has a light taste, and the meat is like dense white fish. There's not much fishy smell and I enjoy it prepared a little spicy. In the end, all that was left was the guilt of having eaten a lovely dolphin. However, it seems that in Barbados they call the Japanese Shiira fish "Dolphin." In Hawaii, it's called Mahi-mahi. In other words, this deep-fried fish is not dolphin. I feel slightly relieved.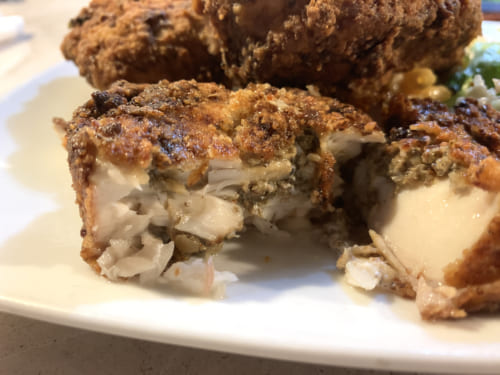 This cute fish gave a big jump to send me on my way.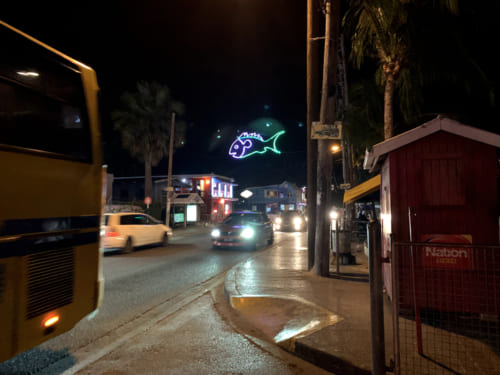 ---
◆Fast Food from Barbados Not Yet Available in Japan
In Barbados, there's no McDonald's, Lotteria, Mos Burger or Burger King. Instead, there is a fast food chain called "Chefette" that has not yet made it to Japan. It's very popular and has shops in the heart of Bridgetown and at the Grantley Adams Airport.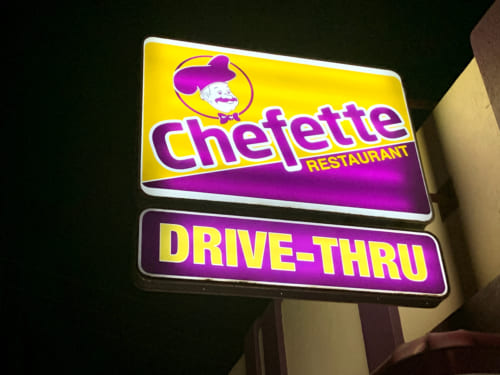 First, the menu has plenty of choices. Not only hamburgers, but also pizza and roti.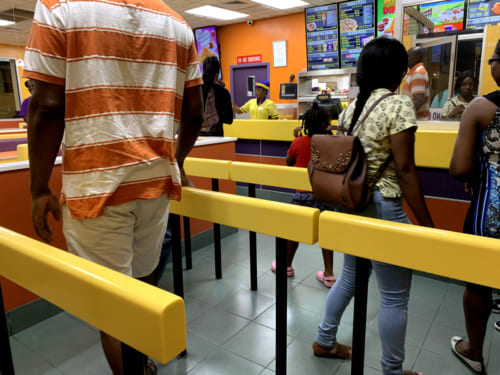 On the road, a taxi driver told me that "Chefette's Vegetable Burger is the best in the world! ! ", so I decided to order the best vegetable burger in the world. It was heavier than I expected.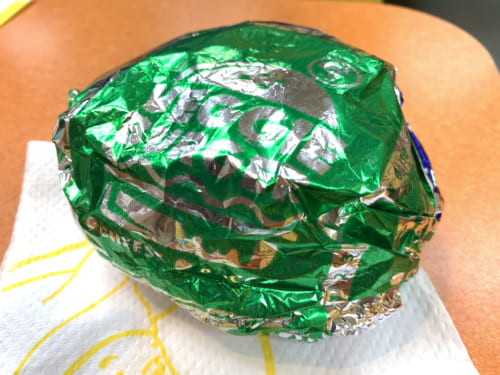 The patty looked just like meat, but is made entirely with vegetables. It tasted quite a lot like meat, so I felt very satisfied. It is definitely worth eating, whether "the best in the world" or not. The price was $ 8.70 (about 470 yen).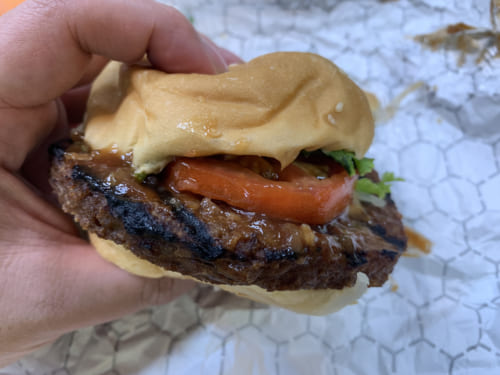 I also had fried chicken and then ice cream with rum raisins, and it was all delicious. If you ever come to Barbados give Chefette's a try.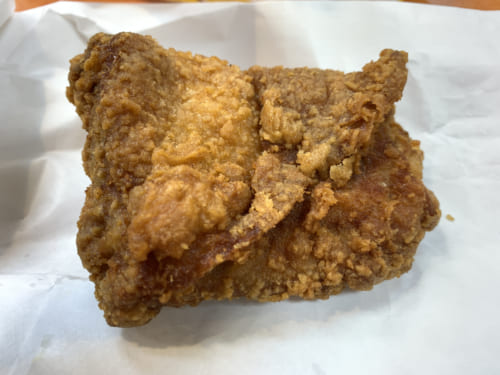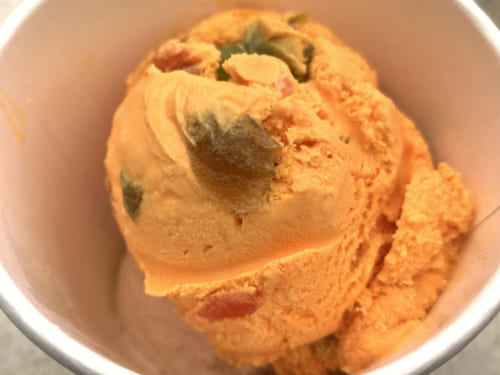 ---
◆A Visit to ".bb" Domain Registry
The ccTLD for Barbados is ".bb". I was able to find quite a few even in the local areas. A local political party uses ".org.bb".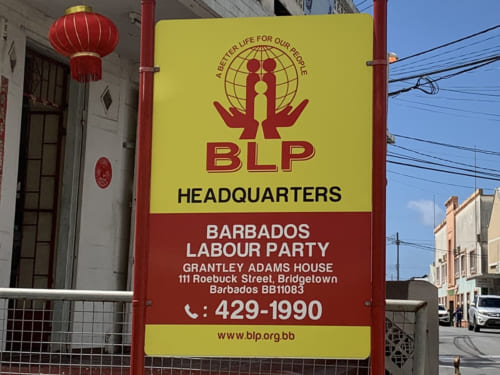 The email address for an Insurance company, and an electronic retail store are using the ".bb" domain.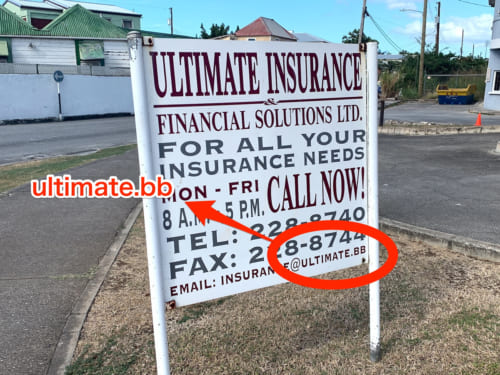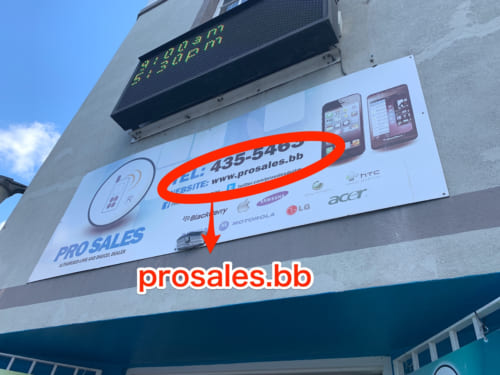 To see the current situation of the domain, I met with the registry manager of "Division of Energy and Telecommunications" that operates ".bb".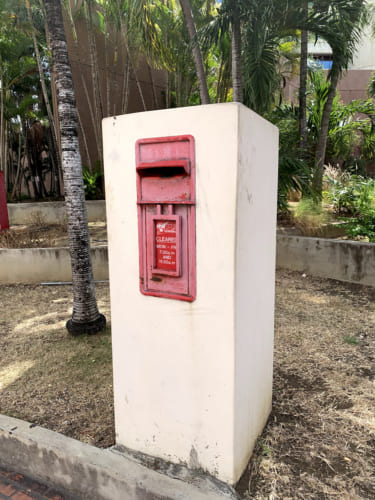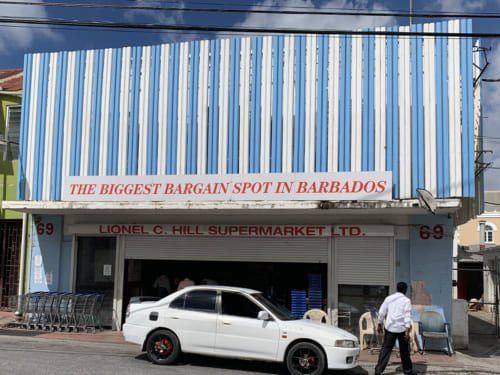 The registry is located in a building that has several government-related agencies.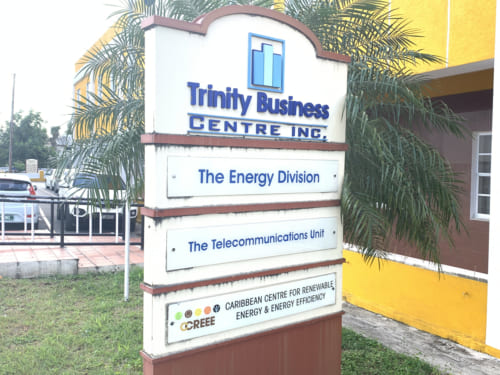 Since it's a government building, I'm not allowed to take pictures of the facilities or staff. The manager was interested in how Japanese people feel about the expensive ".bb" domain. I told him that the domain is a bit too pricy and also the registration requirements are very strict (for example, requiring an international trademark matching a local address or domain name), this makes acquisition difficult for Japanese companies. Apparently, there was a time when the ".bb" domain was popular as an abbreviation for the BlackBerry smartphone from Canada. But he sadly commented that when Blackberry crashed so did the popularity of the ".bb" domain.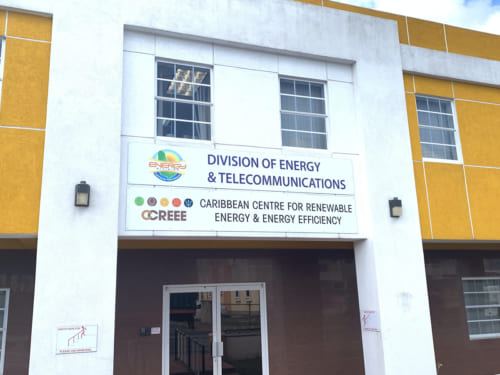 Finally, as a message for the Japanese people, I was told that "Barbados is a nice place with good weather and good people."
---
◆How to Purchase a SIM Locally & Test the Internet Speed in Barbados
Although Wi-Fi rental services for going overseas are on the rise, certain areas are not covered. In such situations, you can buy a local SIM. In Barbados, communication companies "Digicel" and "FLOW" seem to be popular. This time, I checked out "Digicel."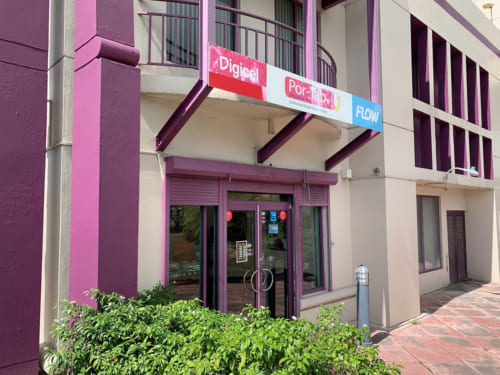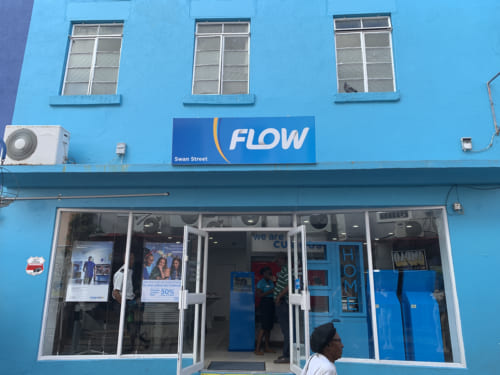 I bought a plan of 500 MB for 1 day. The price is $ 25 (about 1,300 yen).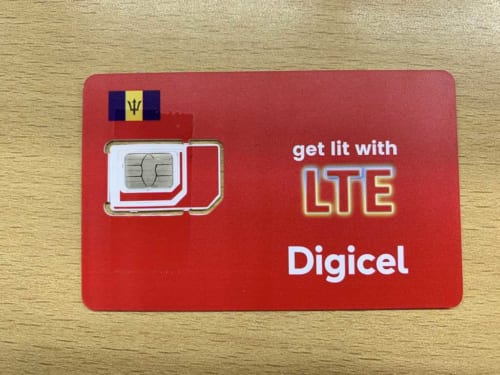 After activation, I measured the speed on the test site, the result was 110Mbps. It's pretty fast compared with some of the other islands I've visited on the Domain Island Tour.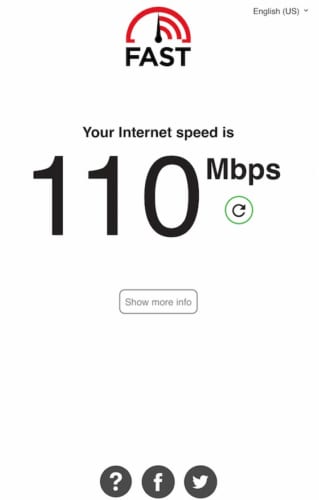 When I went to a different area and measured again, it was 170Mbps. I could use it comfortably around town.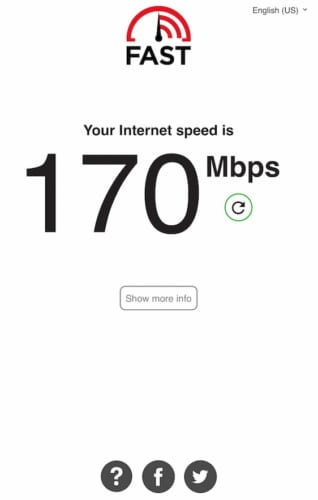 ---
◆Dinking Rum in the Birthplace of Rum
Barbados is considered the birthplace of Rum, a distilled liquor made from sugar cane molasses etc. Although there are many brands of Rum, the "Mount Gay" brand boasts the world's oldest distillery, founded in 1703.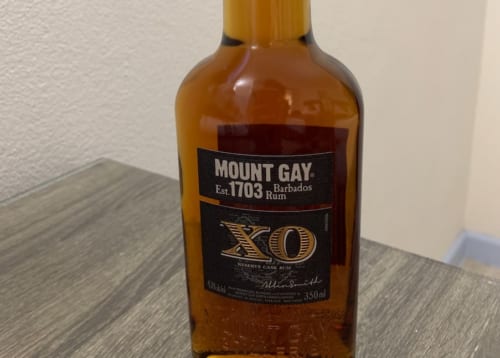 I went on a tasting tour at this historic distillery.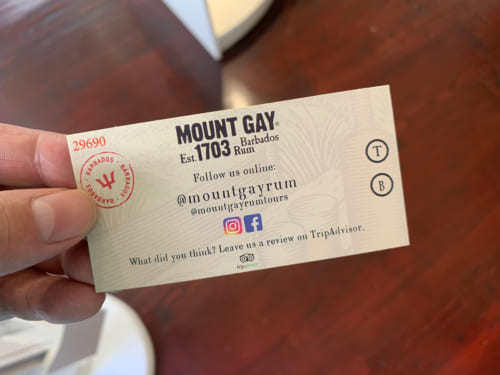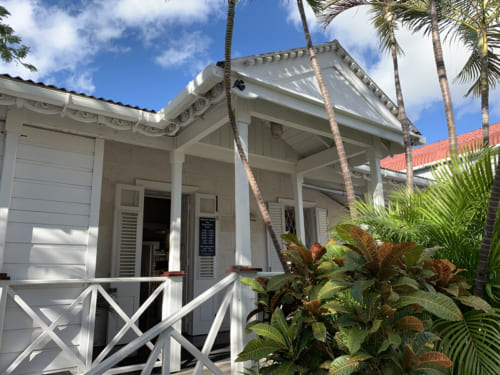 Before the tour started, we were given a "Welcome Rum-punch". They say that the rum-punch is made by fermenting fruit and spices with the rum, but I felt like it was a mix of rum and fruit juice.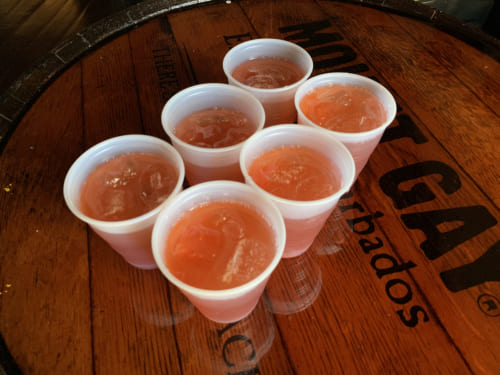 Once the participants of the tour were tipsy, the lady-guide started her explanation. Learn the history of rum and Mount Gay while intoxicated. There was also a mini theater. For Japanese people, please note; rum pronounced with an R is French, but lamb, pronounced with an L is English and means a baby sheep.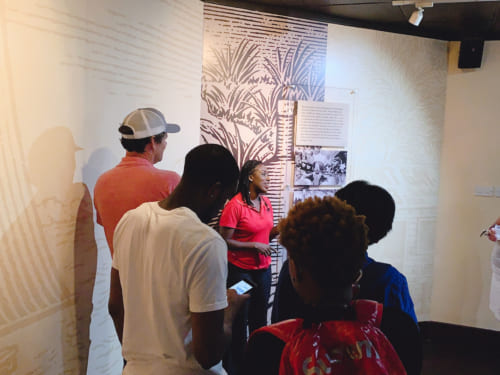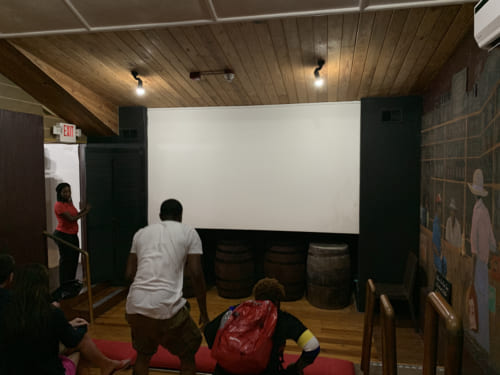 I was handed a stick covered in a mysterious black liquid. Apparently, it's supposed to be tasted. When I, somewhat fearfully, put it in my mouth, it tasted like dark molasses. This is the sugarcane molasses that is the raw material for making rum.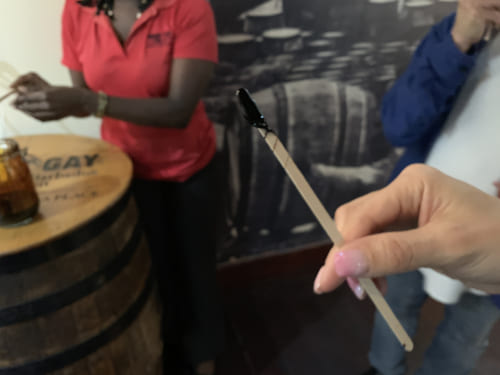 Here is the Distillation Still that used to be used. If the distillation process is repeated several times, it seems to increase the alcohol content to 40 – 50%.
Locally this was called "Kill Devil." Because it could even kill the devil.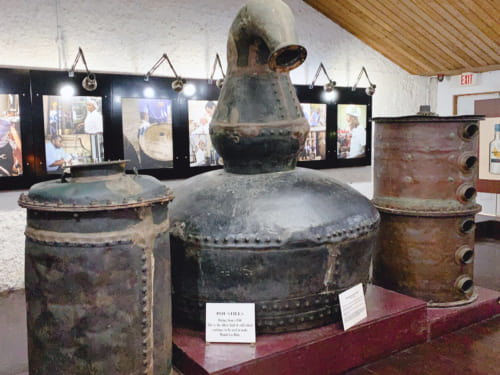 Next, the main event. Where we start tasting all the different brands of rum. However, limited-edition bottles were not included. Too bad.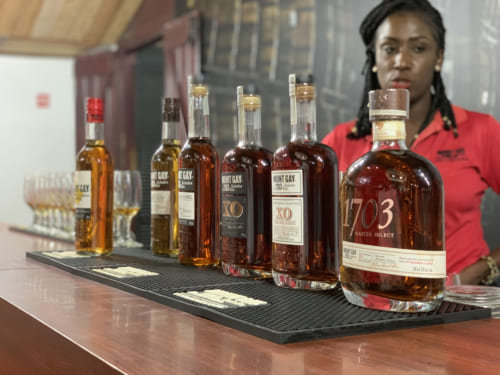 You can enjoy many different flavors of rum, such as those evocative of vanilla or those evocative of bananas. Depending on the age, the taste seems to change quite dramatically.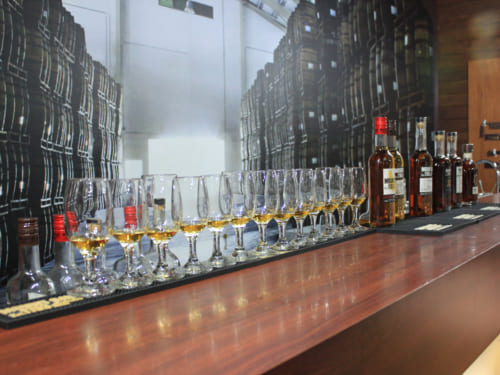 After the tour you can order the limited-edition rum and cocktails at the bar attached to the distillery. Small bottles are also sold, which make great souvenirs.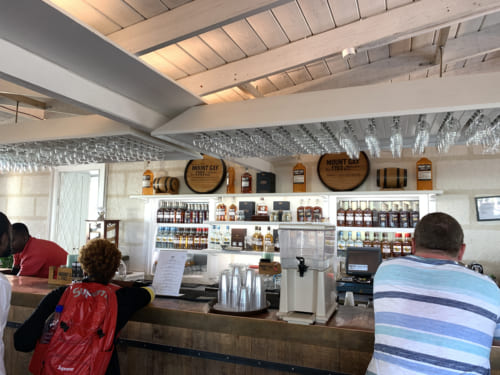 These tours are held several times a day. Admission is $ 20 US per person (approximately ¥ 2,200). There doesn't seem to be any problem getting in if you show up without reservation, but we wanted to make sure we could go, so we made a reservation in advance on the website.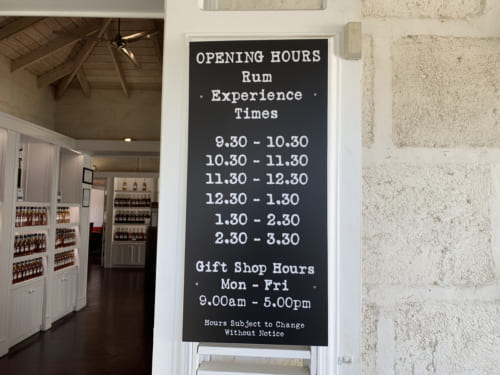 =List of Places Visited=
■Access to BarbadosClick Here
■For Domain detailsClick here