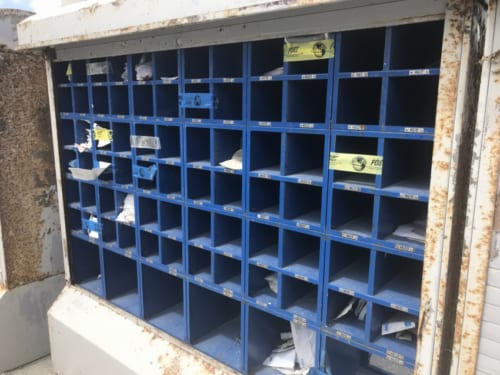 Rows of PO boxes out in the open. Look at that!?
I went to the British Virgin Islands, which are tax haven islands, in hopes of getting some hints on how to get rich.
The Virgin Islands consist of about 160 volcanic islands and reefs located in the West Indies, Caribbean Sea. The western half (about 50 islands) are U.S territory, while the eastern half (about 60 islands) are British territory. But all these islands use U.S. dollars.
There was a free real estate brochure at the airport.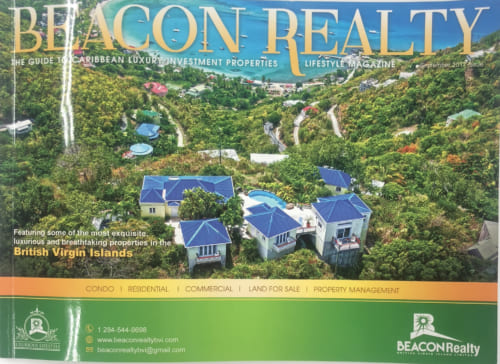 A luxurious villa for about a hundred forty million yen (1,285,000 US$) was listed.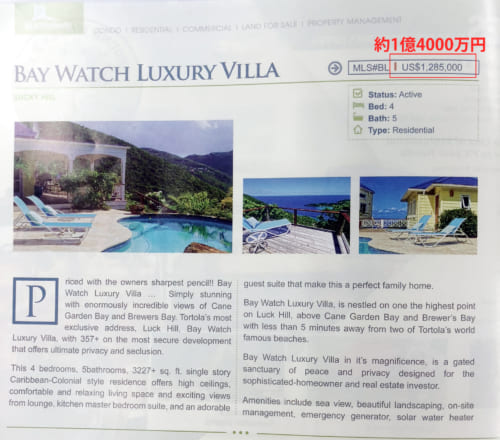 All the other properties were over a hundred million yen (about 1 million US$)!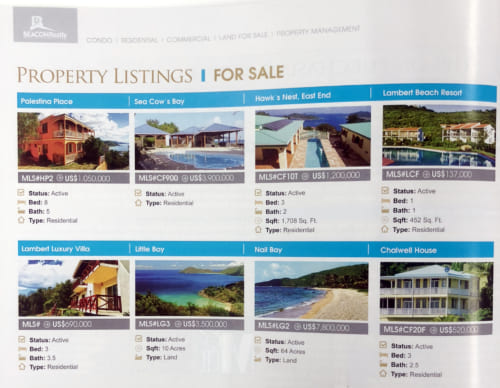 Are only millionaires living in these tax haven islands? I am going to head downtown right away and find out.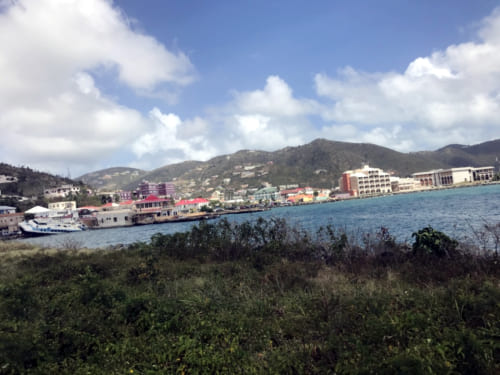 The road from the airport is bumpy, and I bounce up and down in the car.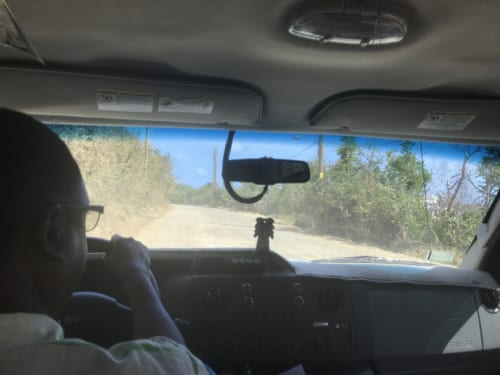 I arrive at the Tortola Pier Park after about a 30 minutes shaking.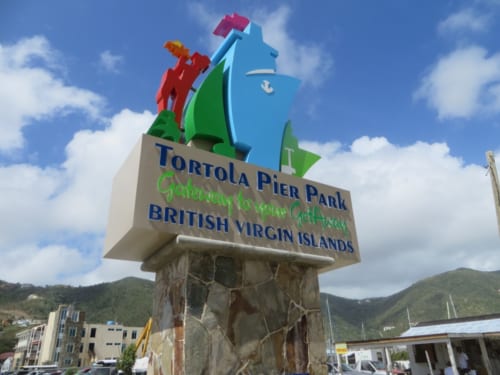 Tortola Park had souvenir shops, and tour agents, and a small shopping mall.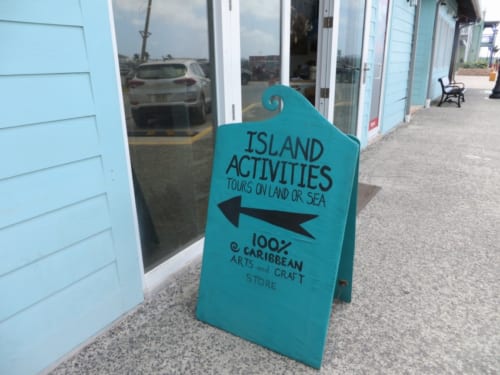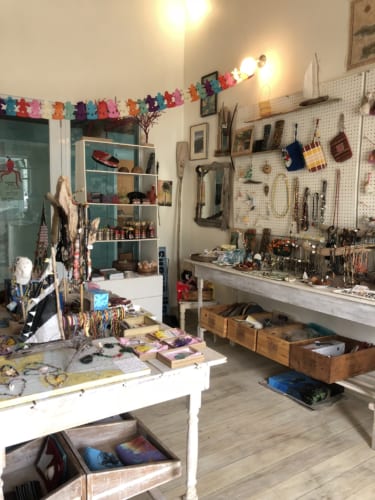 The toilet is so nice that it surprises me. The toilet is made by TOTO, a proud Japanese company. I think I can live here.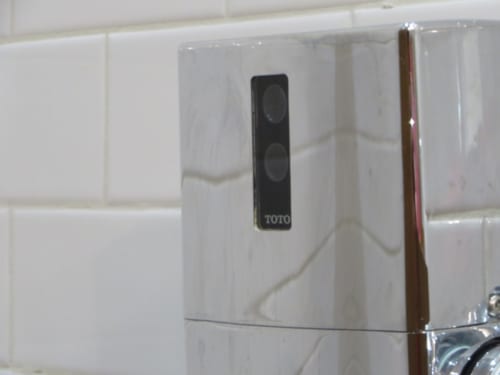 As I walk around downtown I dream of running into rich Arabian oil barons.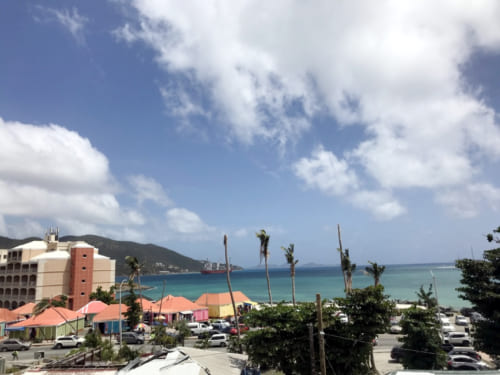 But actually…. I see decrepit used cars pass by one after another!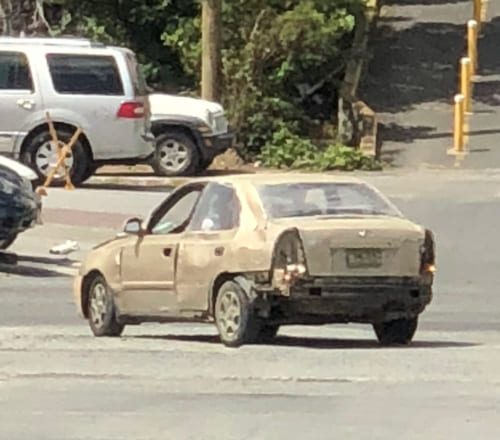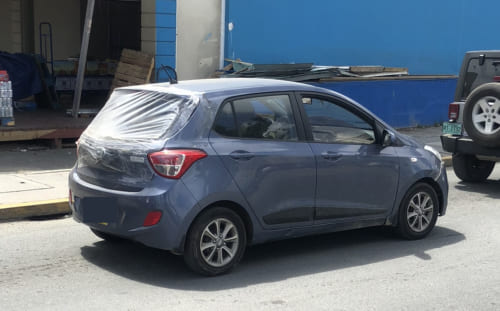 The parking lots also have many cars with broken windows and broken lights.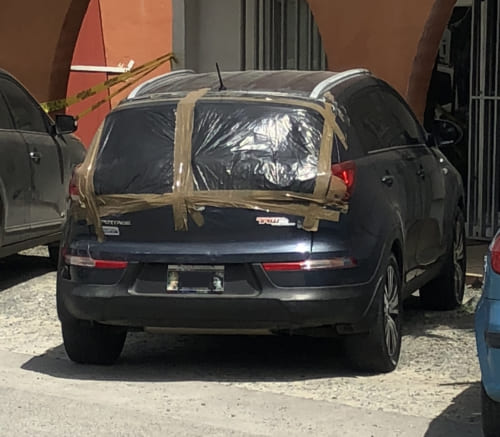 And the people of the island seem to be, …what? …hitchhiking!?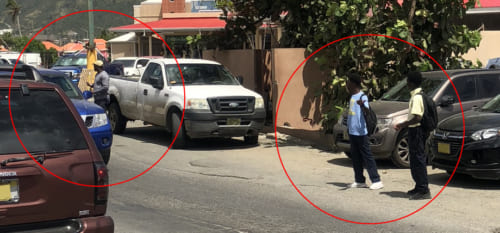 Something must be going on…
I decided to seriously investigate these supposedly mysterious tax haven islands.
①Investigating at a Sushi Bar
I found a sushi restaurant in the Virgin Islands! I expect there will be Japanese people there, and I can ask them about the tax havens.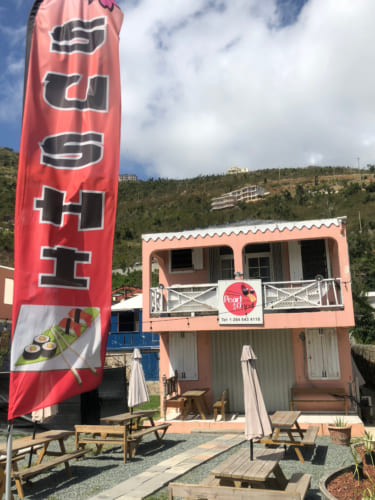 However, inside, the staff members were gentle Jamaicans and there were no Japanese in sight.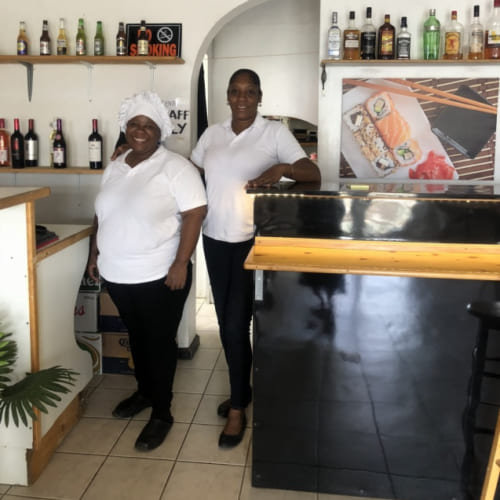 As this is a tax haven island, I wonder if the high-end sushi is sprinkled with gold powder? Here is the menu.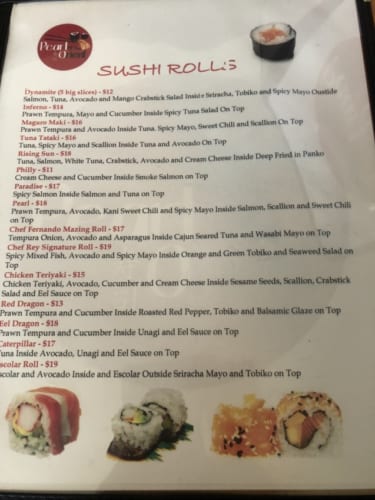 I was relieved, there was reasonably priced sushi as well. Apparently, the owner is a Filipino. This must be why the sushi rolls are colorful and somehow tropical.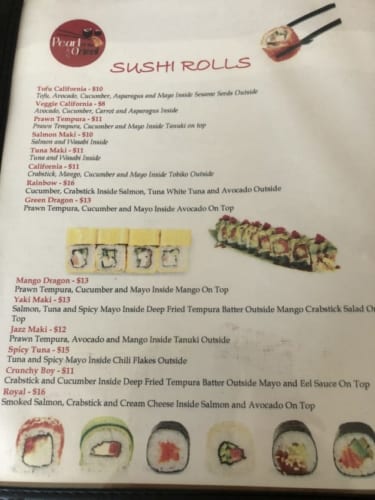 I ordered the mango dragon for 13 dollars. An original sushi roll came made of shrimp tempura wrapped in vinegared rice with mango on top. The sweet mango goes unexpectedly well with the vinegared rice and crispy shrimp tempura.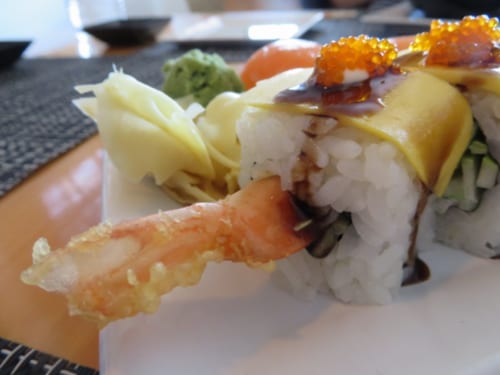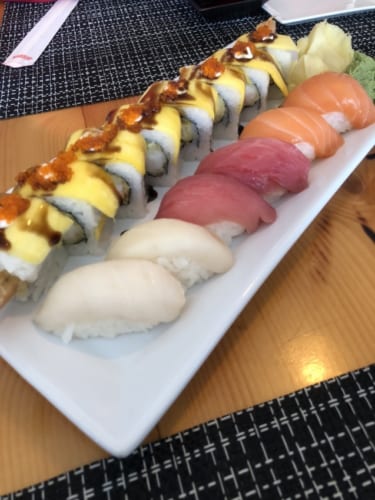 The sushi was delicious, but I was not able to get any clues for my tax haven investigation. In the restaurant garden, there is a Western style statue, completely opposite to anything Oriental.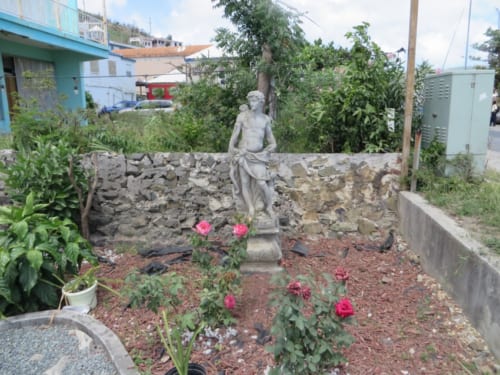 ②Investigating at a Chinese Restaurant
Near the sushi restaurant I find a Chinese restaurant, so I decide to do some spying here as well.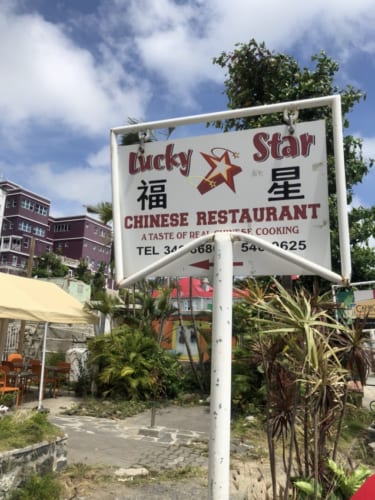 This cute entrance is at the end of a narrow alleyway.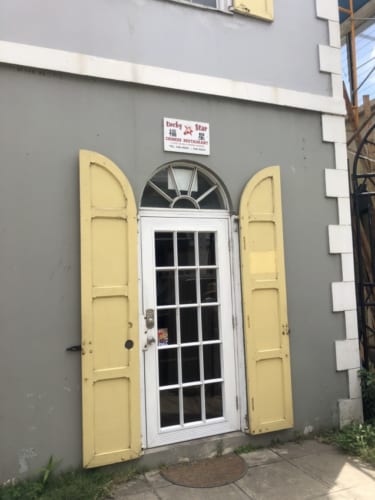 This is the interior.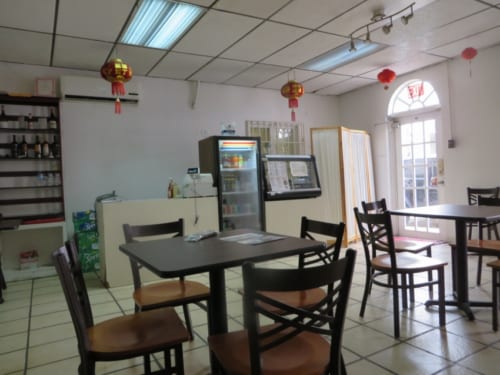 Many items on the menu.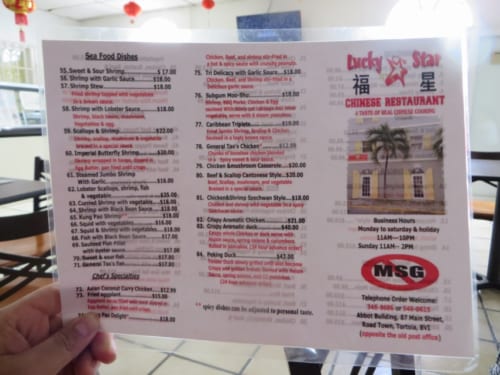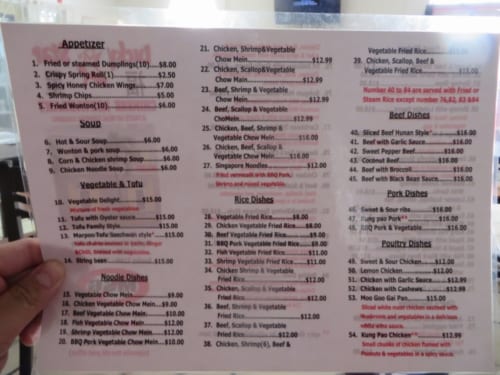 Sweet & Garlic Shrimp $17。 It tastes like sweet & sour pork. The shrimp is succulent.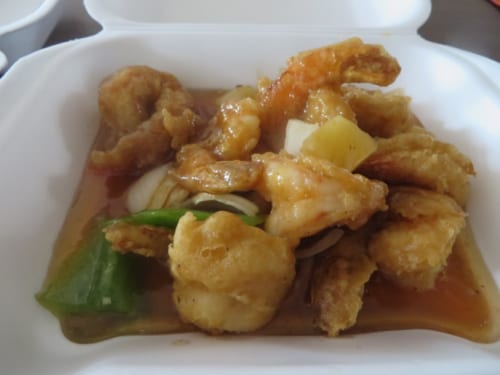 Yakisoba and fried rice, 8 to 12 dollars. There was a lot, but it was good, so I finished it up.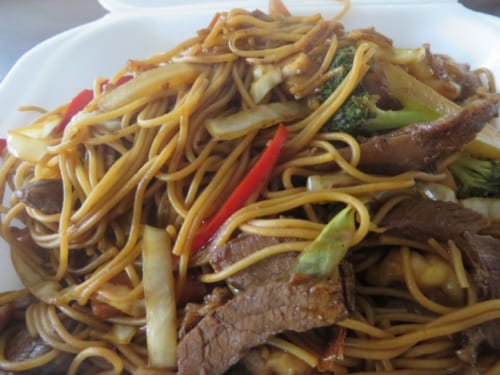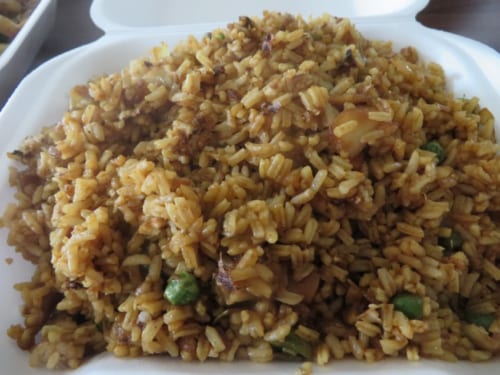 The shop owner here was Chinese, and very kind. There seems to be Chinese people in every country. But here too, I got no information on tax havens.
③A visit to the Electronics Shop
I got a bit down because I couldn't get any information, so I decided to go back to basics in my investigation and headed for the electronics shop.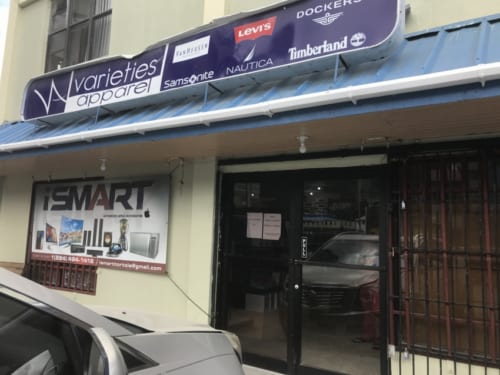 This is the shop.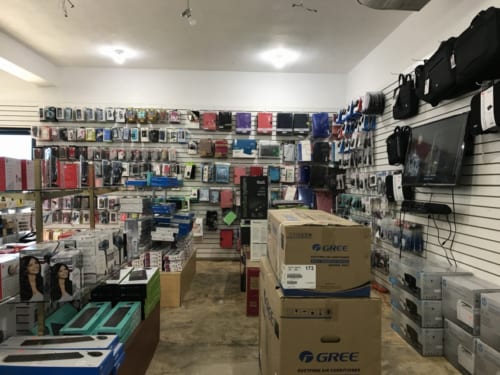 There were plenty of video games and related items, such as PlayStation, Wii, Xbox etc.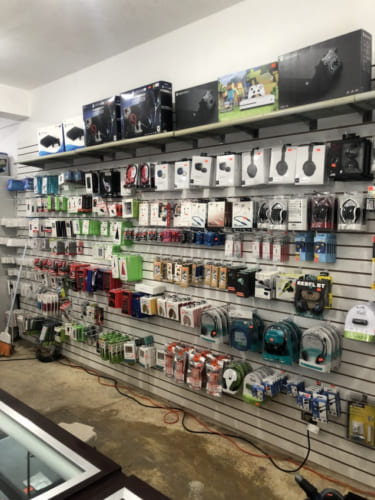 The also sell Mac Book Air and iPhones.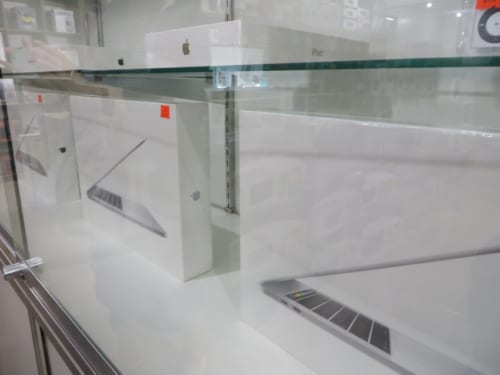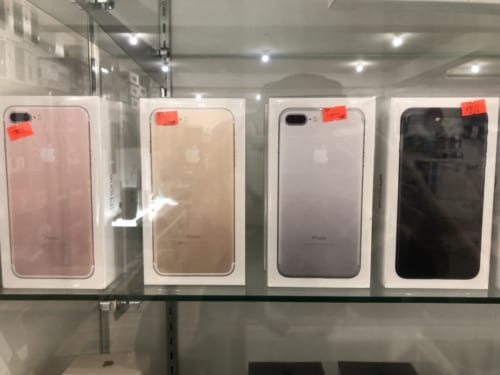 I tried buying an Iphone connector, and I could do it without paying any taxes! The receipt has 0 tax.
It seems that some people travel to the British Virgin Islands for the express purpose of buying tax-free items, such as Iphones. Later, when I went through customs in the airport in Puerto Rico, the customs officer was quite persistent when asking if I had made purchases beyond the tax exemption limit.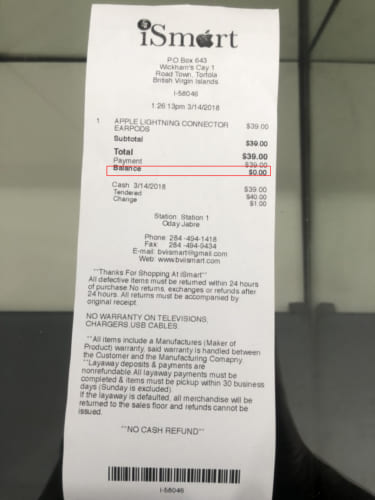 ④Investigating at an Internet Cafe
As I now had confirmation about things being tax-free, I decided next to infiltrate an internet cafe.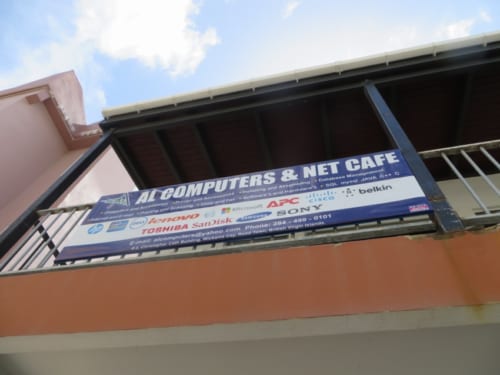 Electronic devices are sold in the front, and at the back there is an internet cafe. I searched for addresses of tax haven crime scenes, but I couldn't find anything…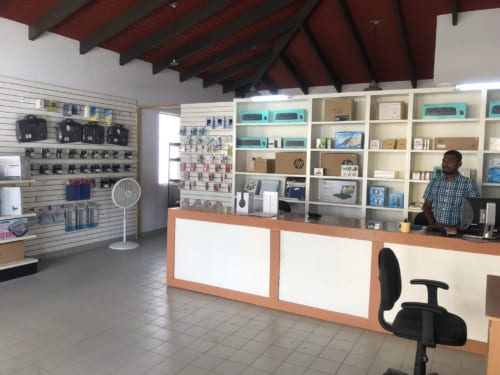 ◆The plot thickens!
While searching for various tax havens on the Internet, I found the address "AKARA BUILDING; 24 DE CASTRO STREET WICKHAMS CAY 1; ROAD TOWN; TORTOLA; BRITISH VIRIGN ISLANDS", so I decided to head there directly. There's a building at that address with AKARA written on it. Are these the offices of a shell company!?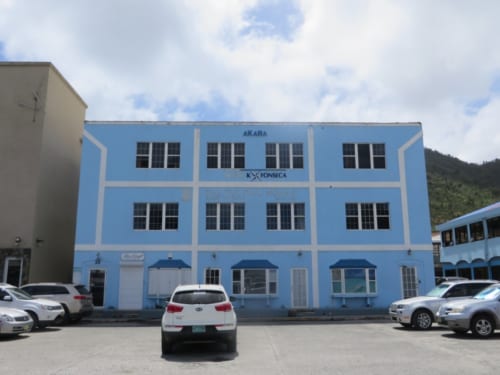 And, the mysterious PO boxes are nearby!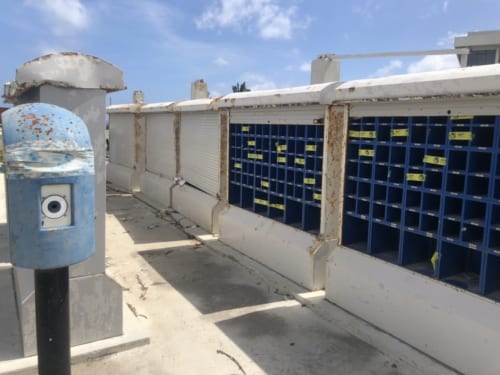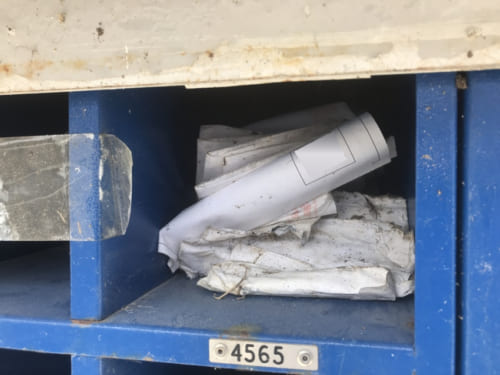 ---
In the Virgin Islands, as of June 2016, it became necessary to register tax related personal and corporate information in a government database, making it difficult to establish a shell company. (Source: ZUU online)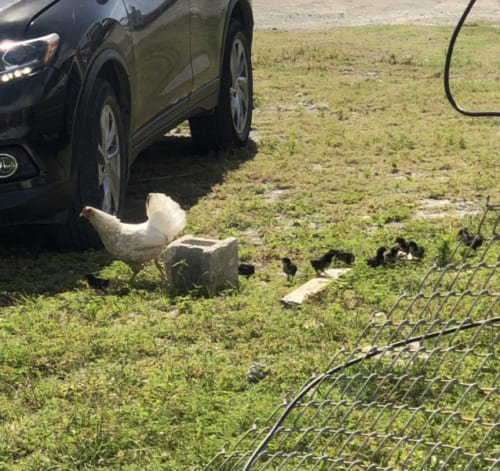 It seems that the PO boxes I discovered are the ruins of what once belonged to a shell company.
■Near the Airport, Beef Island Beach
Only 5 minutes' drive from the airport, this is a superb beach. There's no one here, so I can enjoy it all to myself. However, you can't rent a beach umbrella, so you must be sure to put on sunscreen.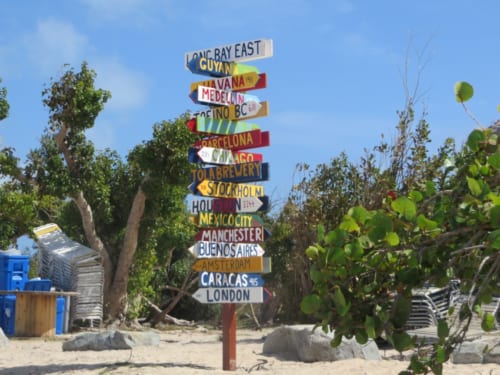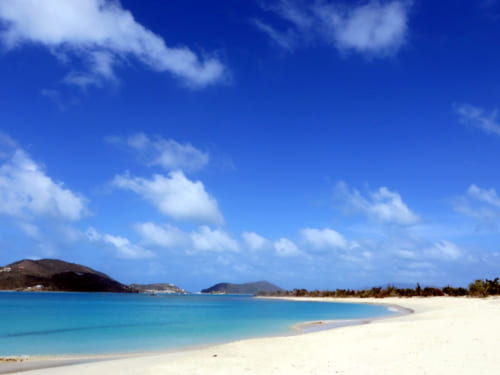 Some students I met downtown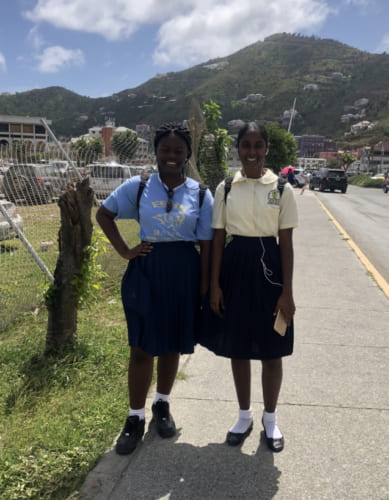 Staff of the Old Government House Museum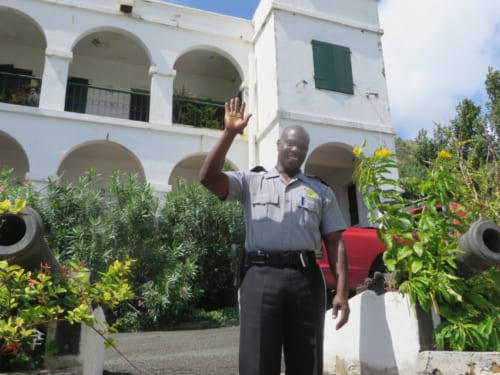 A taxi driver who took good care of me. It was a wonderful visit and everyone was so kind that I got a little teary when it was time to say goodbye.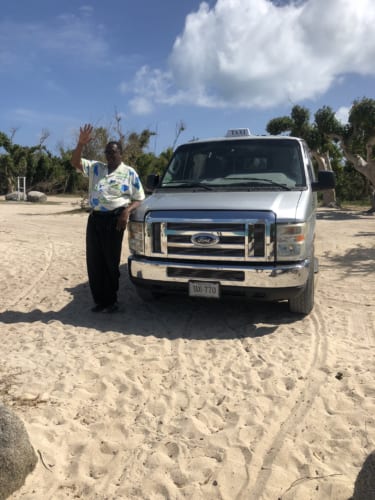 But, looking at the coast, there is a container ship, so maybe…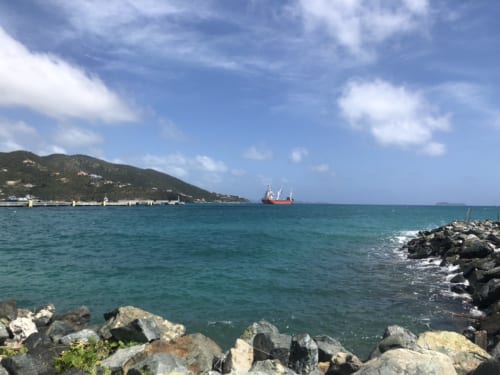 Maybe some kind of business deals we don't know about are happening. Container information was also posted in the real estate catalog distributed at the airport.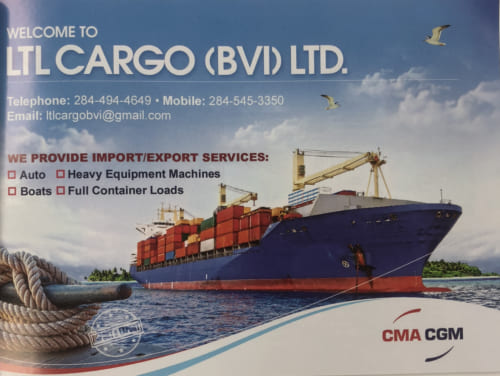 ■Hurricane Irma
On September 7th, 2017, Hurricane Irma hit the Virgin Islands. Even though a year has passed, there are still scars. I wish full reconstruction for them.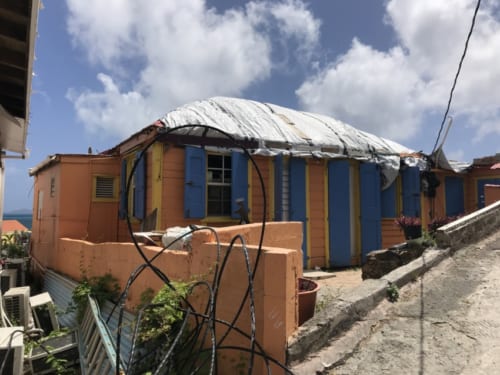 So it turns out that many of the people living in the Virgin Island are African immigrants, including Jamaican people, I couldn't find any of these rich folk using the tax havens. The local people were gentle and law-abiding, but I often saw run-down second-hand Japanese cars, and some hitchhiking. The beaches are beautiful and excellent for marine activities.
The True Colors of the Virgin Islands; once tax havens islands, but now with an atmosphere a bit short on luxury.
■How to get to the Virgin Islands Click here
By the way, ". vg" is the ccTLD domain (top level country domain) assigned to the British Virgin Islands. With that spelling, it is often used for video game sites.
Doesn't it seem a bit unexpected for those living in the Virgin Islands, that their domain is used this way?
■For Domain details, Click here